Loading...


Economy and Business



Wednesday, April 16, 2014




New program addresses homelessness, blight in the community




The New Horizons program is renovating foreclosed homes for some homeless families in Cuyahoga County




Story by

KELSEY LEYVA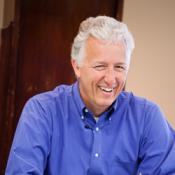 Richard Trickel, CEO of The City Mission, says the new program is helping homeless families and revitalizing the community.
Courtesy of The City Mission
Download (WKSU Only)
In The Region:
A new program in Cuyahoga County will address homelessness as well as blight in the community. The Cuyahoga Land Bank, City Mission and Church on the Rise have partnered to offer permanent housing for families moving out of Laura's Home Women's Crisis Center. The primary goal of this program is to provide a pathway for these homeless families to buy a home. But Richard Trickel, the mission's CEO, says the project is also beneficial to communities that have been devastated by the housing collapse.
"The project is not only providing homes for homeless families, but it's also taking houses that have been sitting vacant, many have been vandalized, [and] they're being renovated, they're back on the property tax roll, they're viable homes in the community [and] a family is living in these homes. So it's a wonderful thing that's benefiting not just a family, but it's revitalizing neighborhoods and it's a great boost to the city."

Trickel says the mission and the women's center will decide which families will move into the renovated homes. Candidates must first complete the women's centers' program and get a job before being eligible.
---
---
Stories with Recent Comments