Daniel DelloStritto has been studying medicine for about four years since graduating from high school in suburban Columbus. But he's always loved researching things. So, the second-year student at Northeast Ohio Medical University is splitting his education between earning an M.D. and a Ph.D. in translational research.
"We see a problem in a patient, and we're able to explore what that problem is at the bench and then hopefully develop some kind of solution or treatment for that and then test it in the clinic. Now, this takes a lot of time, but we're some of the best at being able to do that because we speak both languages."
Those languages are "doctor" and "scientist." That's where the translational part of translational research comes in.
"As we become more and more specialized in our vernaculars, an M.D. might not be able to talk to a Ph.D. because they're so far, far from each other, and their assumptions about each other are just that, assumptions. So, an M.D./Ph.D. can bridge those divides and be able to talk and have great ideas from both sides of the worlds."
Is the extra time worth it?
DelloStritto is one of only two NEOMED students currently in the physician/scientist program. He says the extra time needed scares most students away. He'll spend an additional four years getting his Ph.D. on top of his M.D.

Students in the program specialize in a particular field. DelloStritto's interest is cardiovascular disease. After graduating, he plans to spend 60 percent of his time in the lab, and 40 percent practicing as a pediatric cardiologist. NEOMED and many other medical schools also offer masters for med students interested in studying research, but who don't want to commit as much time.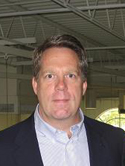 There is a growing need for translational researchers, according Gil Van Bokkelen, chairman and CEO of Athersys, a Cleveland company specializing in regenerative medicine using stem cells.
Connecting the dots
"One of the things that the leading academic and research centers began to discover a few years ago is that there was tremendously exciting research going on in many different basic research areas, but an emerging gap was growing that really failed to connect all the dots."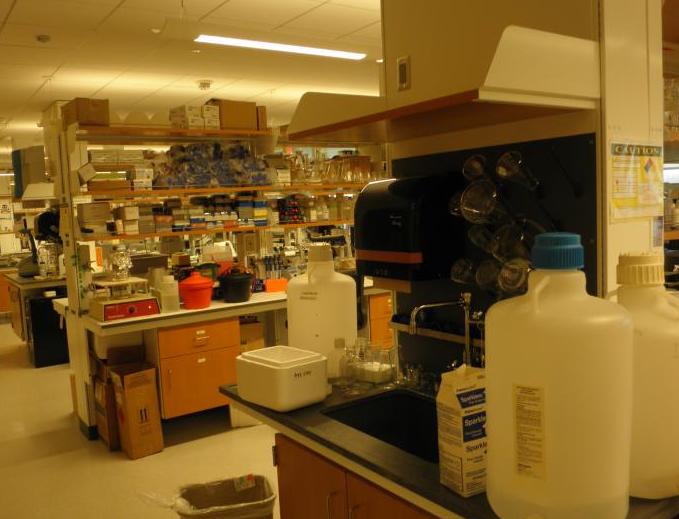 Van Bokkelen says he isn't sure if they are from NEOMED, but his company has hired translational researchers.
"The need and the opportunities for those students is just going to increase over time, particularly in the area of regenerative medicine where I think it's going to touch more and more disease areas. So, as I understand it, the program at NEOMED is well suited to prepare those students for career opportunities, not just at Athersys, but obviously across a broad range of different areas."
The 'REDIzone'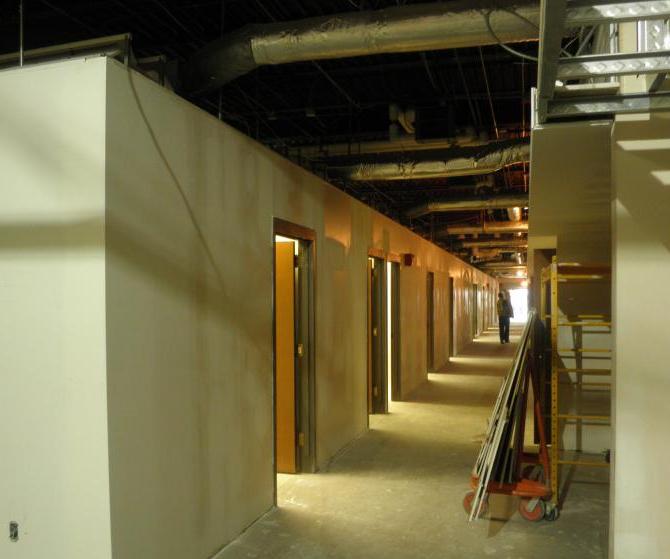 NEOMED started its research curriculum about five years ago, though it's been doing clinical research for decades. Recently, the medical school unveiled its "REDIzone." The facility offers workspace where private medical companies can collaborate with faculty experts and use the high-tech equipment to develop products. Dr. Walter Horton is NEOMED's vice president of research. He says the university is using this model for a new facility to further translational research.
"Much like the REDIzone focuses on commercialization, this translational research center would focus on actually translating basic science into clinical directions. And I use that as an example of how a medical university, if it's intentional can bring about that kind of direction."
Horton says medical research in all forms is good business for colleges and universities. Before opening its REDIzone, he says NEOMED was attracting between $1.5 million and $2 million a year in research funding from the National Institutes of Health. Now, that NIH funding has risen to $6 million annually.