Loading...


Economy and Business



Tuesday, April 22, 2014




Downtown Cleveland continues to expand its housing market




Millennia Companies purchase of the Garfield Building may add about 170 apartments to downtown




Story by

KELSEY LEYVA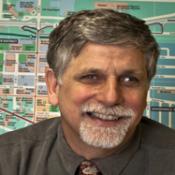 The alliance's Tom Yablonsky says the goal is to get downtown Cleveland's population up between 20,000 and 25,000.
Courtesy of Downtown Cleveland Alliance
Download (WKSU Only)
In The Region:
Millennia Companies' decision to buy the Garfield Building in downtown Cleveland is expected to add hundreds more residents to downtown. According to the Downtown Cleveland Alliance's annual report, 11 other residential buildings will be online in the next 24 months. The alliance's Tom Yablonsky says although downtown's primary cohorts are young professionals and empty nesters, that's changing.
"It's also becoming a family destination. One of the other things happening in the downtown [area] is we're starting to see more school choice. There's Campus International School downtown for families [with waiting lists and I think we'll see more of that type of activity."

Yablonsky says about 12,000 people currently live in the downtown area. The alliance's goal is to get that number up between 20,000 and 25,000.
---
---
Stories with Recent Comments