Loading...


Government and Politics



Tuesday, April 22, 2014




Gay marriage amendment put on hold




Despite the Ohio Ballot Board's approval of the amendment's wording, supporters are waiting to put it on this years ballot




by WKSU's STATEHOUSE CORRESPONDENT JO INGLES



Reporter
Jo Ingles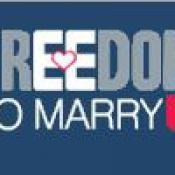 Iam James would have needed to collect 385,000 valid signatures from at least 44 counties in Ohio by July 2 to get it on the ballot.
Courtesy of Freedom to Marry Ohio
Download (WKSU Only)
In The Region:
Though the Ohio Ballot Board has approved the wording of the amendment proposal that would overturn Ohio's gay marriage ban, voters may not see it on the ballot until next year or 2016. FreedomOhio's Ian James says there's not enough time to get the necessary signatures to put the issue before voters this November.
"The time frame is so tight. Plus we want to reach out and build consensus with the in state LGBT groups and allies to make sure this is the right time, the right issue to move things forward. You know, this is going to take a lot of time and a lot of money to win. So we are going to take a step back and make sure we are doing this the right way at the right time."

James would have needed to collect more than 385 thousand signatures from at least 44 of Ohio's 88 counties by July second.
---
---
---
Stories with Recent Comments