Loading...


Courts and Crime



Tuesday, April 22, 2014




Four prosecutors make their own recommendations on Ohio's death penalty




They say the majority went too far in a report to curtail the use of the death penalty




by WKSU's STATEHOUSE BUREAU CHIEF KAREN KASLER



Reporter
Karen Kasler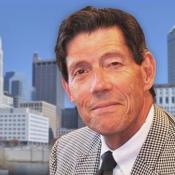 Ron O'Brien, Franklin County prosecutor, says victims should play a bigger role in death penalty cases.
Courtesy of Franklin County prosecutor's office
Download (WKSU Only)
In The Region:
Four prosecutors on a task force that reviewed the death penalty in Ohio have released a report objecting to some of the recommendations the task force put out two weeks ago. The dissenters – representing Ohio's three largest counties and the Attorney General's office – also included their own recommendations for lawmakers to consider if they're going to change the death-penalty law. Franklin County Prosecutor Ron O'Brien says one suggestion is to allow a presentation on behalf of the victim in the sentencing phase of a capital trial.
"Currently, a death penalty mitigation hearing is all about the defendant. You hear nothing about the victim, nothing about the victim's family, their survivors, the impact the crime has had on others, which if we're going to have a fair death-penalty sentencing process it would seem to us ought to be part of the equation."

The prosecutors have already voiced their concerns about a recommendation to require either biological evidence or a videotaped confession for a death-penalty conviction.
In their 49-page report today, they also say they're very concerned about recommendations to remove the death penalty when a murder happens during certain crimes, such as kidnapping or rape. And they also want a more information about a recommendation to eliminate the death penalty as a sentence for those with mental illness.
---
---
---
Stories with Recent Comments