Dams seem so permanent, such an unchanging part of the landscape. They are neither, especially when, as with many of the 4,000 in Ohio, they have some age on them.
"Soil is not impermeable; neither is concrete, Water does leak through either one of those over a period of time," says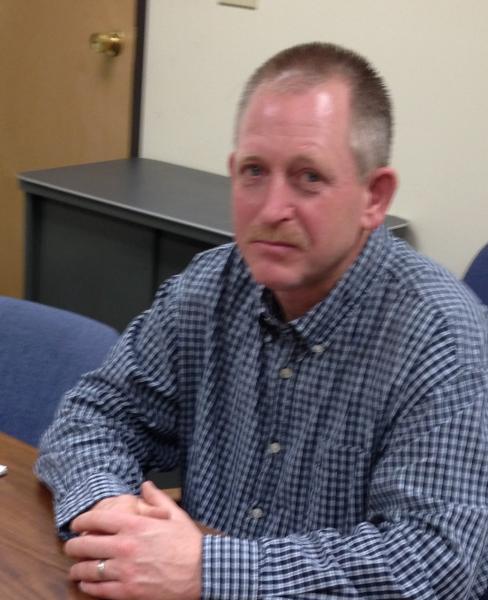 Rodney Tornes, dam safety expert with the Ohio Department of Natural Resources, His agency oversees most publicly and privately owned dams.

"As long as it's under control, that's fine. But, you know, we want to make sure that those owners know, 'Hey, you've a problem here.' If it gets worse, we may have to say, "Hey, you need to have an engineer look at this; a repair may have to be made. And yes, we do have the authority for the removal of dams as well."
Geomorphology looks at aging dams
When a dam is torn down, the water is let go gradually to avoid flooding. But what happens to the ecosystems up and down stream?
Two Ohio State University professors are among a new breed of researchers looking into that. Just north of Columbus, geomorphology specialist Kristin Jeager and ecosystems expert Mazeika Sullivan walk along the Olentangy River where they're studying aging dams.

Specifically, the broad, and long-term effects of dam removal, Jeager says. "Relatively speaking, it's a pretty new science."

Years of build-up behind the old dams
The dam we're examining here looks pretty old, and Jeager talks about whether the years of silt and debris behind it would, like the water, have to be released in a measured way if it were removed. "We were just sampling there yesterday, and it's all mucky, fine sediments that would normally just transport downstream, but there's a whole load of sediment that's being trapped."
Sullivan says that is a real focal point of the new research. "What we're interested in from an ecosystem perspective is how these contaminants are redistributed once the dam is removed. And how, for example, do they work their way through food webs."
New endeavor
For Jeager and Sullivan, that is an especially critical issue at this time in their new branch of scientific inquiry — which some media are starting to call ecological engineering.

"It builds into our understanding of streams and rivers in a broader sense. We know they are connected, physically, biologically, chemically, from the headwaters all the way to the ocean"
Pointing the way
Sullivan says that knowledge should encourage what is already a growing trend toward removing dams that are no longer needed for water supplies, flood control and the like. The goal is for the nation's rivers and streams to return as much as possible to a natural state.

"You know, rivers are ultimately the great landscape integrator. They're integrating all the activities across the watershed. And so to restore rivers in this very broad sense is to take dams out. The way to do that then is how our science can help in the conservation and the management."
About 150 dams around Ohio are currently being evaluated for removal, either because they have structural problems or to improve ecological conditions in streams and watersheds.