The number of challengers Ohio incumbents face in this primary is unusually high according to John Green of the Bliss Institute at the University of Akron. He says some challengers probably know they cannot win, but jumped in to build name recognition for future races. Still,  he believes the biggest factor is deep voter discontent with Congress that has seeped into state and local contests.
Voter discontent contributing to incumbent challenges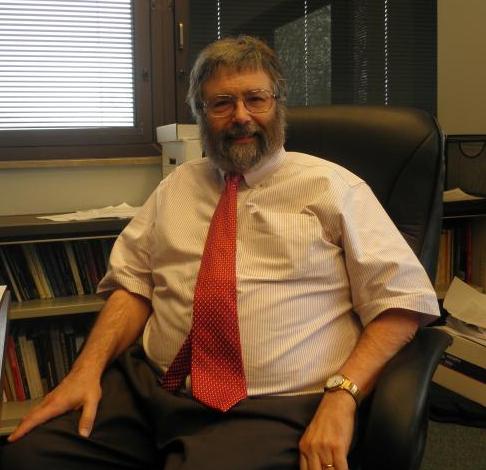 "There are a number of people who feel they need to offer an alternative to the sitting member, whether that person is a Democrat or a Republican. We also have a number of issues percolating out there.

"On the Republican side, there are people very concerned about the abortion issue, so we have some pro-life candidates and the Tea Party activists want to get involved. And on the Democratic side, we have some labor unions and environmentalists who want to get their issues before the public by running."
A pair of Democratic state representatives from Cleveland, Bill Patmon and John Barnes, have strongly backed primary challengers. Former Cleveland councilman Eugene Miller is taking on Patmon, and Pepper Pike Councilwoman Jill Miller Zimon is running against Barnes.

The challenger's backing includes the state Democratic Party, considered a response to Patmon and Barnes supporting some Republican-sponsored legislation, including anti-abortion and school prayer issues.

LaRose runs afoul of Right to Life
Freshman Republican State Sen. Frank LaRose represents Wayne County and parts of Summit and Stark in the 27th District. He voted against appointing Ohio Right to Life President Mike Gondakis to the state medical board, and that helped spur an effort to unseat him.

LaRose has parked his pick-up on a middle class Stow street to campaign door to door.  Walking along between rain showers, he talks about his primary challenge.
"I believe I've been able to get some good things accomplished in the last three-and-a-half years in the state Senate and I'd like to go back for another four. Unfortunately there are some in our party who seem to be fixed on 100 percent candidates, and no such people exist.

As a party we should look for good, decent men and women to serve and not expect to find someone who's 100 perfect because they're not out there."

He says he's talking about abortion and other issues.

"I've got a 100 percent pro-life voting record, so it seems odd to me that my opponent has made an issue out of that. And that's something I'm proud of. But my focus has been on economic issues, on trying to grow the economy here in Ohio and I'm not trying to shy away from that. That's what I believe my constituents want me to focus on."
LaRose has also lost conservative support because he sponsored a bill to prohibit discrimination against gay  people.

The Army veteran says he probably is a moderate in some ways, and believes working across the aisle to get things done is important.

A challenge from the right
His opponent is Wooster financial adviser and Air Force veteran, Caleb Davenport. He touts his blue-collar upbringing and business background as well as his strict conservative beliefs. Davenport's backed by the tea party, and has received Ohio Right to Life's endorsement.
"There's no way the Ohio Right to Life would have taken away the endorsement from an incumbent if he was 100 percent pro-life. So the fact that Frank has said that Planned Parenthood provides good medical services and he's not willing to completely defund Planned Parenthood, I think that speaks for itself."
Kayla Smith of Ohio Right to Life says endorsing Davenport has led to backing from many other pro-life and faith-based groups, and that helps bring out an important Republican primary voting block.
"Life is the most important issue, or one of the most important issue to them in this election. And you know, it's a primary election in a non-presidential election year where's there's generally low turnout. But we know that the voters who do turnout are the ones who care the most."
One issue challenger can sink in general election
The University of Akron's John Green agrees that endorsements are important, but cautions that single or limited issue candidates can face obstacles down the road.    
"In most legislative districts, one has to be able to appeal to a broader set of voters to win in the general election. So often times a party, whether it's Democrat or Republican, maybe risks losing a seat they otherwise would win if a single-issue candidate wins the primary. "                                                        

Of all the primary races, Green believes the most competitive is the challenge to Republican 14th District Congressman Dave Joyce by State Rep. Matt Lynch. Joyce is in his first term after replacing Steve LaTourette who did not seek reelection.

Green says though incumbents usually win, first-term incumbents are the most vulnerable. But Joyce's campaign has received thousands of dollars from LaTourette's SuperPAC to fend off Lynch's strong tea party support and Ohio Right to Life endorsement.

Lynch decided to challenge Joyce after LaTourette's daughter Sarah announced she would run for Lynch's seat in the Ohio House.