The tube plant at Lorain's U.S. Steel facility employs about 600 people. At the rally outside the plant, workers said their jobs are threatened because the Koreans are selling pipe in the U.S. for 30 percent below market value.


In a preliminary ruling earlier this year, the Commerce Department said eight other countries -- including India, Ukraine and Saudi Arabia -- were dumping the pipe in the U.S., and slapped tariffs on them. But, Korea, which was also being investigated, wasn't cited. The Commerce Department is reviewing that case and is expected to rule in July.

Scott Paul of the Alliance for American Manufacturing hopes for the same decision that was made against China a few years ago.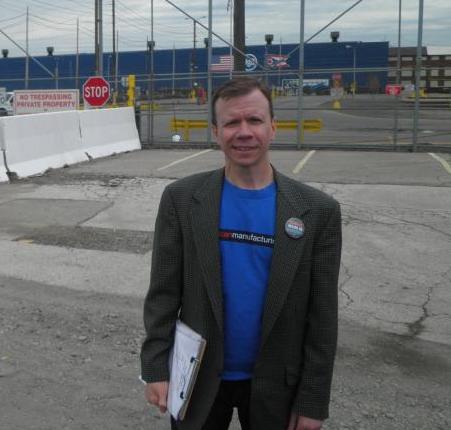 "Relief was provided and the Chinese imports shrunk to almost nothing. But the Koreans picked it up and now you have hundreds of millions of dollars worth of steel pipe coming into the U.S. at an unfair price."
The Korean pipe now accounts for about 20 percent of the total used in the U.S. It's used for oil and gas exploration including fracking. Across the country, about 8,000 people are employed making the pipe.