Loading...



From WKYC.COM / TV 3
Get the latest school closings and delays


Funding for WKSU is made possible in part through support from the following businesses and organizations.
---
For more information on how your company or organization can support WKSU, download the WKSU Media Kit.

(WKSU Media Kit


)
---

Government and Politics



Wednesday, May 7, 2014




Cuyahoga Falls Council will continue prayer at meetings, citing the U.S. Supreme Court ruling




Protesters are recruiting atheists and others to offer to do the inovations




Story by

KELSEY LEYVA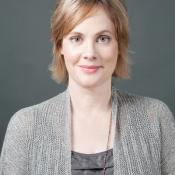 Annie Laurie Gaylor, co-president of the Freedom From Religion Foundation, says the high court ruling will create a divide in the community.
Courtesy of Freedom From Religion Foundation
Download (WKSU Only)
In The Region:
A city council in Summit County that's been battling over public prayer says it was validated this week by a U.S. Supreme Court ruling. Cuyahoga Falls council has an invocation before every meeting – usually a Christian prayer. Council President Mary Ellen Pyke says she's pleased with the high court decision allowing such prayers, but she says that's not council's main focus.
"I think what's important for us as council members and residents of the city of Cuyahoga Falls is to remember that this has been part of the tradition of council to have this invocation, but what's more important is that council has critical legislation at hand and that's really what we need to be concentrating on."
The Freedom From Religion Foundation challenged Cuyahoga Falls' prayers. The foundation's co-president Annie Laurie Gaylor says the decision is going to create a divide in the community.
Other options:
Windows Media
/
MP3 Download

(0:18)

"I think this decision is just going to create mischief. It's going to create divisiveness. And it's going to turn the 20 to 30 percent of American citizens who are not religious and those who are non-Christian believers, Jews, Muslims and so on, into outsiders in their own community."

Gaylor says the foundation plans to continue the fight by encouraging atheists and other advocates of a separation of church and state to appear at government meetings to give the invocation.
Page Options

Print this page

E-Mail this page / Send mp3

Share on Facebook
---
---
Stories with Recent Comments