Loading...


Health and Medicine



Friday, May 9, 2014




MetroHealth will rebuild and wean itself from county taxes




New construction slated for 2016 to replace buildings that would need $400 million in repairs


by WKSU's KABIR BHATIA


Reporter
Kabir Bhatia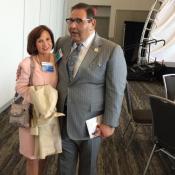 MetroHealth CEO Dr. Akram Boutros, and Rita Horwitz of Better Health Greater Cleveland, say the system can wean itself off $36 million in taxpayer subsidies, and still start construction on a new campus, by 2016.
Courtesy of KABIR BHATIA
Download (WKSU Only)
In The Region:
Cuyahoga County's MetroHealth System is planning to build a new campus – without the $36 million taxpayer subsidy it received every year. WKSU's Kabir Bhatia reports on the plan to offer better care at a lower cost.
A year ago, MetroHealth had a $6.5 million quarterly loss, and an incoming CEO changed his mind about Northeast Ohio, declining the offer to run the
county hospital.

Dr. Akram Boutros took the helm instead, and turned things around to report a $19 million surplus for 2013, and a $4 million income for the first quarter of this year.

"We've also renegotiated our contracts with the managed care companies. so therefore, we need less from the taxpayers, because we're receiving more from the managed-care companies. Obamacare has been very good for us. Fifty percent of our patients are self-pay or Medicaid. So the more self-pay that goes into Medicaid, the better that we do."

A new look
At the First Annual MetroHealth Stakeholders' meeting at the Cleveland Convention Center, he outlined his plan to replace the aged campus on W. 25th Street, three-quarters of which is past its useful life and needs $400 million in repairs.

"Our new facilities should be based on the needs of tomorrow. We will likely need fewer inpatient beds, with a smaller footprint, that is easier to navigate. We will need facilities that are specifically designed for efficient workflow, and to more easily accommodate high-tech equipment."

By 2016, Boutros plans to wean the hospital from its $36 million annual taxpayer subsidy. There's currently $370 million in reserves at MetroHealth, and for the rest, he says "Cleveland is just an amazing philanthropy town. People are excited about it and want to invest in something that will create success. We also are going to use our own dollars. So together, I think we can accomplish this."

New partnerships
MetroParks CEO Brian Zimmerman says the new hospital campus, and the nearby Cleveland Zoo, can work in tandem toward the preventive care Boutros wants to offer patients.

"We really look at how we make that linear connection, as maybe a family member is getting care, or they may have an opportunity to come take a walk, come to the zoo, take public transportation. We're trying to make sure our assets are capitalized on in the proper fashion, and that they're accessible and connected.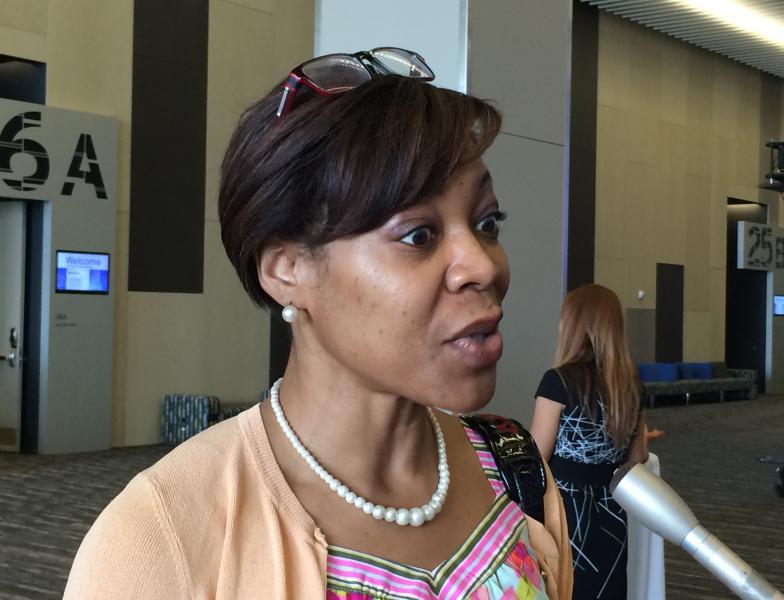 "People that are actually active two to three times per week actually receive a $321 savings. Now, it's not something that actually goes into your pocket, but you will realize that as a decreased healthcare cost."

The zoo and the hospital are two miles apart on W. 25th Street, which Zimmerman – and Boutros – say is ripe for redevelopment.

New plans with new leadership
Rita Horwitz of Better Health Greater Cleveland says the new plan might not have been possible five years ago.
"Well, it might have been a thought, but I'm not sure it would have been operationalized. And what we see here is some concrete plans to move that forward since Dr. Boutros has arrived. We will have supporters from the business community, the healthcare community and the people themselves. We will be extremely instrumental in supporting this mission."

Back to school
Another partner with what's being called "The New MetroHealth" is the Cleveland schools. Boutros wants to open clinics in 22 CMSD schools to cover every student. Mayor Frank Jackson likes that plan from a physical and emotional standpoint.

"Any time you're able to do intervention and prevention, you're better off than dealing with the back-end. Not only in terms of costs, but in terms of the health of the individual. Getting children early on is a great thing. Children don't always talk about things, and when you have healthcare in the schools,
they may be able to pick some things up that might be happening at home or outside the school that you wouldn't otherwise know about."

Local healthcare professionals will be engaged to staff the clinics. MetroHealth plans to spend the rest of this year surveying community leaders and fundraising. Construction is slated for 2016, with a 2020 opening.
---
---
---
Stories with Recent Comments