Loading...


Education



Friday, May 9, 2014




Youngstown State board meets Monday to vote on Tressel's contract details




The board voted today to make the former football coach the president of YSU


by WKSU's M.L. SCHULTZE


and

LAUREN SCHMOLL



Web Editor
M.L. Schultze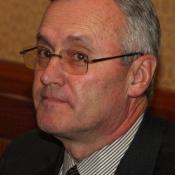 Tressel got the offer this morning to return to Youngstown State as president.
Courtesy of FILE PHOTO
Download (WKSU Only)
In The Region:
Youngstown State University's trustees will meet Monday night to work out the details of a contract with former Ohio State football coach Jim Tressel to become the university's next president. The board extended an offer to Tressel this morning, pending agreement on terms. And Tressel will at Monday's meeting. Tressel had coached at Youngstown for 14 years before going onto Ohio State, and Youngstown Board President Sudershan Garg says Tressel is the right fit for his school.
"I think he is a very strong individual. He is very charismatic. He is a great communicator. The students love him. All the employees at YSU they overwhelmingly approved to offer the position to him, although that had no bearing on the board's decision."
Tressel is a vice president and had been a finalist for the top job at the University of Akron, as well. Youngstown extended its offer less than 24 hours after Akron opted instead for the provost at the University of Toledo, Scott Scarborough. Scarborough will be in Akron Monday afternoon for a reception.
---
---
---
Stories with Recent Comments