Loading...


Ohio



Thursday, May 15, 2014




Tornado touches down in Cedarville




Several buildings were destroyed during the tornado's brief landing




Story by

LEWIS WALLACE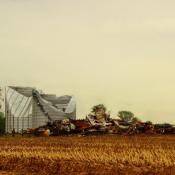 A tornado in Cedarville trapped homeowners and destroyed buildings.
Courtesy of Barb Sloan
Download (WKSU Only)
In The Region:
A tornado touched down in Cedarville, east of Dayton last night. Several buildings were demolished and at least four people had to be rescued from the basement of their home near Barden and Weimer Rds. Eyewitness accounts say the tornado touched down once for about 40 seconds, pulled back up then came down a second time, where it spent five or six minutes on the ground. The Beans and Cream Restaurant in downtown Cedarville was open when the tornado hit. A worker at the restaurant reports they took cover, but saw no signs of the twister.
"We heard the alerts and there was one woman eating in here and then there was two of us working and our bosses," he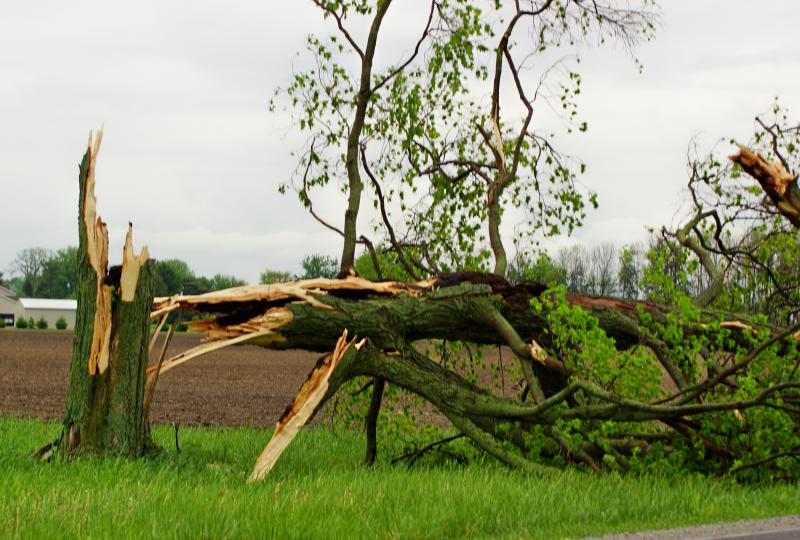 says. "So we got everyone and brought them to the back to get them away from the windows while the warning was going on...everything's fine, no damage."
The Clark County Emergency Management Agency also reported tornado sightings in Madison, Harmony, and Pleasant Township, with a possible touchdown in a field in South Charleston. Greene County officials say the National Weather Service will be in the area today to assess the strength of the tornado.
---
---
Stories with Recent Comments