Loading...


Environment



Monday, May 19, 2014




Olmstead Falls drops out of suit vs. regional sewer district




New mayor says the reality is that flooding will need a regional, and costly, solution


by WKSU's M.L. SCHULTZE


Web Editor
M.L. Schultze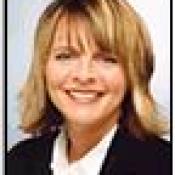 Long-time Council member and new Mayor Donegan says settlement is in the city's best interests.
Courtesy of Olmstead Falls
Download (WKSU Only)
In The Region:
Olmstead Falls is no longer part of a lawsuit blocking a $35 million-a-year project to control storm water runoff in Northeast Ohio. The small Cuyahoga County city had been one of nearly a dozen who sued the Northeast Ohio Regional Sewer District to block the project. They won at the appeals-court level by arguing that the sewer district has control over sewage, but not storm water. The dispute is heading to the Ohio Supreme Court. But new Olstead Falls Mayor Ann Marie Donegan says her city has to deal with reality.
"We've had significant flooding issues for many, many years and we've never addressed them because frankly it's not an easy fix. It's a lot more money and you're dealing with flooding, infrastructure, roads, all these kinds of things and it always took a back seat."
The communities fighting the sewer district plan note that it could triple sewer bills, and say it's an unvoted tax.
---
---
---
Stories with Recent Comments