Cleveland Museum of Art picks its next director
The administrator of the Morgan Library and Museum in New York is the next director of the Cleveland Museum of Art.
The museum's board this morning unanimously selected William Griswold to succeed David Franklin – who abruptly resigned last fall. Fred Bidwell has been the acting director since then.
Griswold was one of 30 to 40 applicants for the job, and will start no later than mid-September.
He was appointed director of the Morgan in 2007, and before that was with the Minneapolis Institute of Art and J. Paul Getty Museum.
The Morgan specializes in drawings, prints and manuscripts. Griswold is a specialist in Italian Renaissance art, but also has grounding in contemporary and Asian art.
Drilling planned in Broadview Heights despite ban
A driller from Stark County says he'll go ahead with plans to drill wells in Broadview Heights, despite a ban that voters passed in 2012.
Frank Gonzalez of Gonzoil says the company has accumulated leases for what's called a directional well on more than 20 acres of land, and has applied for a permit from the Ohio Department of Natural Resources. Local communities that have passed drilling bans are battling the state in the Ohio Supreme Court over a law that says drilling regulation is solely the purview of the state. They argue that home-rule provisions of the state Constitution give them a say.
Ohio unemployment drops everywhere
Ohio's unemployment rates have dropped in all 88 counties, according to a report by the Ohio Department of Job and Family Services today.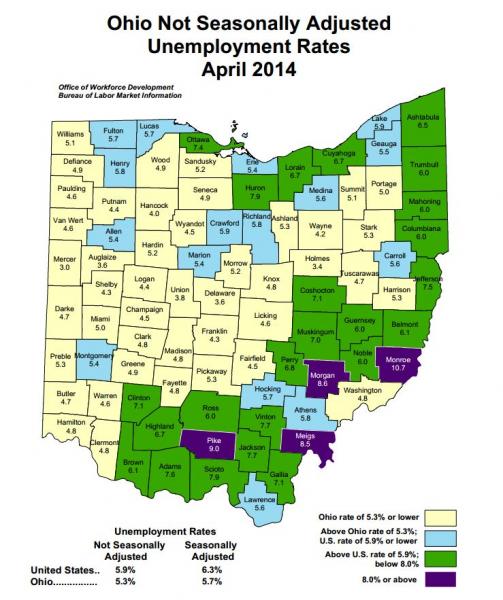 In northeast Ohio, the unadjusted rates from April range from a low of 3.4 percent in Holmes County to 6.7 percent in Cuyahoga and Lorain. Rates in Summit were 5.1 percent, just below Stark's 5.3 percent. The rates in urban core cities remain the highest, led by Cleveland and Lorain, both with rates above 8 percent. Akron is 5.6 percent and Canton 6.2 percent. But those, too, are below March and below April of a year ago.
Section of Akron-Peninsula Road closed by flooding damage
The village of Peninsula has closed part of Akron-Peninsula Road because heavy rains have undercut it to the point of it nearly collapsing into the Cuyahoga River.
The closed section is south of Brandywine Country Club, and will be in effect indefinitely while crews work on it.
Ohio lawmaker pay
Ohio lawmakers are ranked sixth when it comes to base pay for lawmakers, behind California, Pennsylvania, New York, Michigan and Illinois. But the new study by the National Council of State Legislatures notes that --unlike all five of the states who pay more – and many that pay less – Ohio does not give lawmakers a per diem for the days they're in session.
Jack Nicklaus vote crosses party lines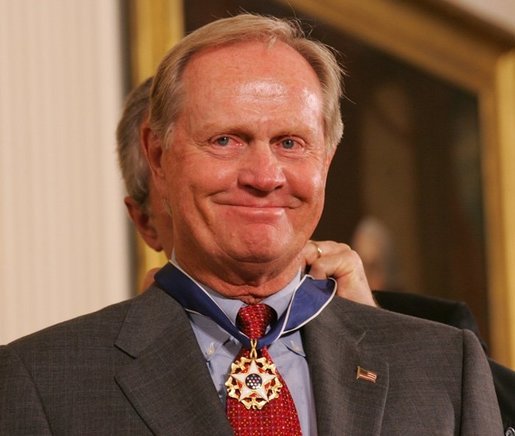 The U.S. House has voted 371-10 to award Jack Nicklaus the Congressional Gold medal.
The entire Ohio delegation supported awarding the medal to the golfer from Upper Arlington in – quote – "recognition of his service to the nation for promoting excellence and good sportsmanship in golf."
Other Ohioans who have received the award include comedian Bob Hope and astronauts Neil Armstrong and John Glenn.