Loading...


Government and Politics



Tuesday, May 20, 2014




Akron's food fight is likely to continue




Some food truck operators are unhappy with fees and restrictions City Council approved




by WKSU's LYNDSEY SCHLEY



Reporter
Lyndsey Schley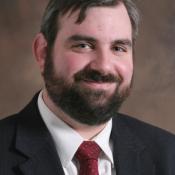 The Institute of Justice's Robert Frommer says the new food truck legislation is unconstitutional.
Courtesy of Institute for Justice
Download (WKSU Only)
In The Region:
Akron City Council will allow food trucks to operate within the city, but with some costs they do not like. Food trucks will have to pay an annual $225 application fee. If they want to operate in the biomedical corridor, they must also pay $1,750 a year if they want a reserved parking spot. The trucks must also park a certain distance from schools, parks, residences and brick-and-mortar restaurants. But Robert Frommer of the Institute for Justice, which helped form the Greater Akron Food Truck Coalition, says these measures favor established businesses and are not legal.
"That kind of proximity restriction is flatly unconstitutional," Frommer says. "Numerous state and federal courts have said that it is not the business of government to decide who wins or loses in the marketplace. That's the job of consumers."
But Akron City Councilman Jeff Fusco says the council determined the fees and restrictions after looking at other cities' ordinances. He says the parking fee is less than daily parking costs in the city.


Other options:

Windows Media
/

MP3 Download
(0:14)

"That's what I believe the committee as well as council, we all have developed this ordinance we believe is balanced and is fair," Fusco says.

Fusco says the city will likely tweak the legislation as it sees how it works.
---
---
---
Stories with Recent Comments