Ohio Republican Party Chairman Matt Borges says, in mid-April, the GOP asked for a record of hours Inspector General Byrd had spent reviewing donations to FitzGerald's campaign. He says the request was denied, but Byrd's office had earlier sent that very information to County Councilman Dave Greenspan. Borges says the records given to Greenspan show Byrd has worked more than 57 hours on FitzGerald's campaign.
"Did Ed Fitzgerald's handpicked inspector general purposely withhold records and documents from our public records request because she was concerned about politically damaging information about their candidate for governor, and her boss, or is she just incompetent?"
Borges also called on FitzGerald's campaign to reimburse the county more than $3,500 for Byrd's hours.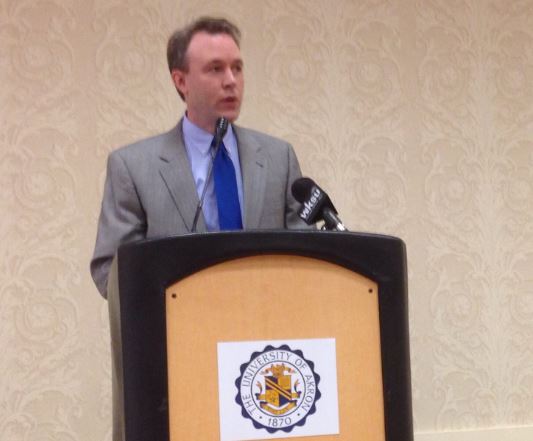 FitzGerald says no official document exists that lists Byrd's time spent on his campaign, so the records request was denied. He also says reviewing campaign donations is an appropriate use of county time because Byrd is ensuring they comply with the county ethics law. The laws is stricter than state law and forbids county employees from donating to FitzGerald's campaign.

FitzGerald also chided Borges for railing about an alleged transparency issue, because Borges was convicted of political corruption in 2004 in Cuyahoga County for giving preferential treatment to some campaign donors to former Republican Ohio Treasurer Joe Deters.