Sandra Pianalto is one of the most powerful women in the country. She's also regarded as one of the most engaged and approachable women in Northeast Ohio.
And each year, she still visits (Valli del Pasubio) the small town in Italy – and even the original house – that her family left when she was 5 and her parents were looking for a better economic future for their children.
They landed in Akron, and in 1983, she landed at the Fed as a research economist.
Her life there seems to have divided into decades. In 1993, she was named chief operating officer of the fed; in 2003, president. She describes its roughly 1,000 employees as like family, and has been reminded that many have never worked with anyone else heading the institution. 
"But I recognize that the only way for me to be successful is for the people who work in this bank to feel comfortable and to have an environment where they can be successful. 
Fighting the headwinds of a depression
Pianalto is described as a moderate on the Fed's policy board. 
"I personally define that as an individual who keeps an open mind. Our country has been through the worst financial crisis since the Great Depression and the worst recession since the Great Depression. And as a result the federal reserve has been very aggressive and creative."
But "when you are in unchartered waters, it's appropriate to be cautious in how you make decisions -- to be humble about what we know and what we don't know. So I go to our policy-making meetings with an open mind. I listen to my colleagues, I listen to the research staffs, the economiists, we have. And keeping an open mind about how to use these tools has I think been beneficial during these uncertain times." 
Still some mistrust
The tools include some conventional ones, such as lowering short-term interest rates to generate more lending and spending. But with those rates near 0 and the economy still limping, the Fed embarked on three incarnations of what's called quantitative easing, buying up long-term government-backed securities. And the moderate Pianalto backed them all.
"We were on the brink of going into another Depression. I believe that the Federal Reserve's aggressive and creative actions prevented another Depression."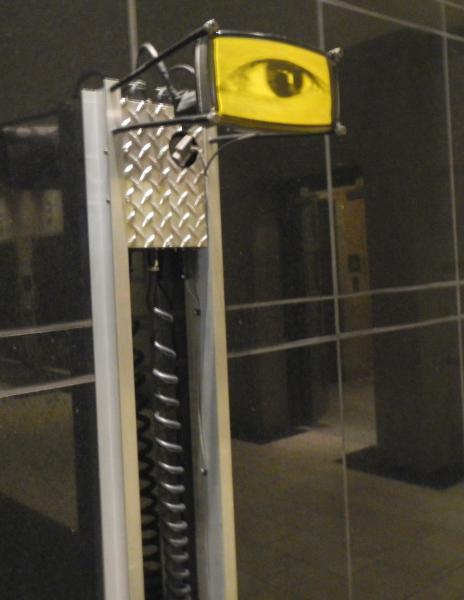 But she acknowledges that hasn't stopped the Fed from being a favorite target of tea party conservatives, some of whom have called for its elimination.
Pianalto says some of that sprang from actions and some from image.
"I think because we have been very aggressive in our policy response … it got a lot of people's attention. We used to be on the back pages of the financial press, and all the sudden we're on the front  pages of the newspapers and the lead stories on the evening news.
"We were making collateralized loans to organizations such as AIG, Bear Stearns.
"And some were maybe not aware of the powers we had and the types of resources we could bring to respond to the financial crisis.
"But I think it's healthy for the American public to discuss and have a debate about what are the appropriate powers and appropriate functions, and to better understand what the Federal Reserve and central bank is all about."
Two key measures of an economy
One thing the Federal Reserve is about is studying trends. And one trend the Cleveland Fed has focused on what drives economic growth. Pianalto says two of those drivers are key – especially in a state like Ohio, that's been lagging since long before the recession.
"Seventy-five years ago, the state of Ohio was in the top tier. Today, unfortunately, we've fallen to 39th out of the 50 states in educational attainment. And we've fallen to the middle of the pack in terms of innovation (measured by the number of patents per capita state has).
"But I think the good news is we have identified that we need to enhance the education attainment and we are focused on innovation through projects like Third Frontier."
Leaving 'an amazing building'
On Friday, Pianalto will end her days at the Cleveland Fed, working what she calls "an amazing building," designed by Walker and Weeks, the same architects who designed Severance Hall.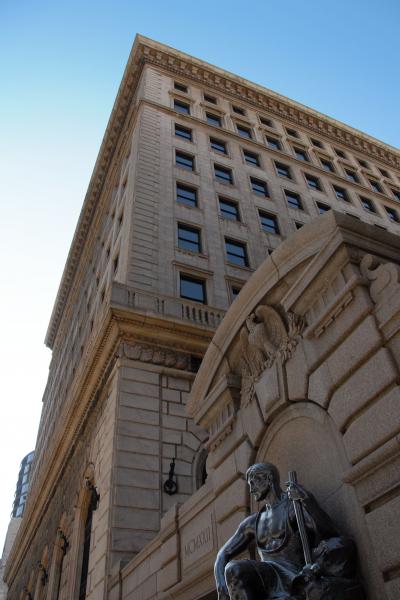 As a monument to financial stability built back in the 1920s, Federal Reserve building stretches a block downtown, with "beautiful hand-painted ceilings, stenciled walls, marble in our beautiful lobby. But what goes on in this building is even more impressive.
Inside is a center to educate people about money, and a three-story underground vault in which billions of dollars are moved totally by robots.
It was part of a renovation of the building done when Pianalto was COO in the 1990s. 
The Cleveland Fed also has a pretty high-profile collection of the region's art – and with a territory covering Ohio and parts of Pennsylvania, West Virginia, and Kentucky, that had to include the work of Pittsburgh-based Andy Worhol. 
Still, says Pianalto, "I love showing off this building because of its beauty, but I encourage people to come to the Federal Reserve Bank of Cleveland because we are an important institution, and I think it's important for more people to understand how our work impacts the economy and therefore the average household."   
Bio of Sandra Pianalto 
1954: Born in Valli del Pasubio, Italy; family immigrated to the Akron area when she was 5.
1976: Graduated from the University of Akron, and begins work at the Federal Reserve System in Washington, D.C.
1980: Becomes a staffer for California Rep. Norman Mineta of California
1983: Joins the Federal Reserve Bank in Cleveland as a research economist.
1985: Earns master's in economics from George Washington University.
1993: Becomes the Cleveland Fed's first vice president and chief operating officer; over the next five years, the downtown Cleveland building was renovated and an automated vault installed
2003: Becomes president and CEO, with a rotating vote on the influential Federal Reserve Open Market Committee.
Pianalto is a  board member of United Way, active in regional education efforts, an advisory trustee at the University of Akron and an active exerciser, including a horseback rider.
Moving into Pianalto's place at the Cleveland Fed is Loretta Mester, who has been executive vice president and head of research at the Federal Reserve Bank in Philadelphia.