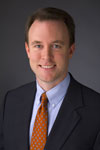 "This is a program that will impact the lives of the county residents for years to come and really help create a culture of college attendance within the county."
Surratt says the county is funding the $2 million program with money saved by cutting county payroll. The accounts will be at KeyBank, and the program will run for at least five years.
Each child enrolled in a public kindergarten by Oct. 31 will qualify for the fund, and parents can add more money to each account.