The defense described Suarez as a self-made man whose company is a good corporate citizen and employer in Stark County.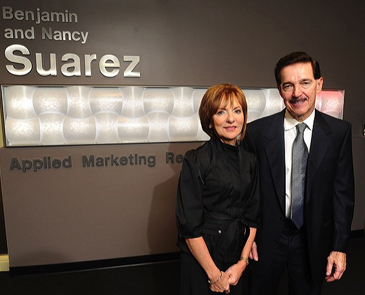 His attorneys don't deny he made donations to Renacci and Mandel and asked them for help fighting a deceptive advertising lawsuit in California. They also acknowledge Suarez directed his former CFO Michael Giorgio to ask employees to donate, and to offer advances on profit sharing if they couldn't afford the $5,000 being asked for.

But the defense says only Giorgio used the term "reimbursement." Giorgio recently pleaded guilty in a deal with prosecutors guaranteeing less prison time than he was facing. And they pointed to a clause in the plea deal saying he cannot be charged with new violations in the case.

The defense claims Giorgio accepted the deal after learning Suarez was building an embezzlment case against him. For that, the defense told jurors, his testimony is unreliable. Former law professor J. Dean Carro says that clause only protects Giorgio from further federal prosecution.

"That doesn't prevent a civil action. So, for example, if the Suarez company wanted to bring a civil action against Mr. Giorgio it certainly could."
Suarez's defense team says Giorgio stole about $1 million from the company.

Prosecutors call Suarez a sophisticated political operator who knew the donation scheme was illegal, and says they'll prove he tried to cover it up by altering documents, withholding evidence and tampering with witnesses.