Last month, Cuyahoga County voters approved extending the sin tax for 20 years to pay for upkeep to Quicken Loans Arena, Progressive Field and First Energy Stadium. The county must now decide how to distribute the funds to the teams.

Executive FitzGerald will propose to County Council that 20 percent of the estimated $13 million a year goes to the team performs best in a given year. And, he has a plan to decide the criteria.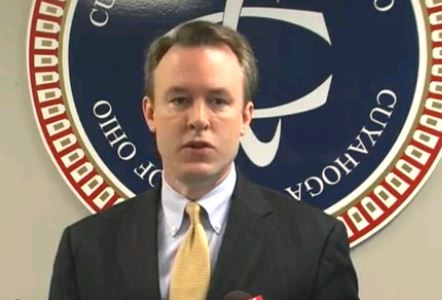 "We're certainly willing to admit that we're certainly not sports experts. So part of our proposal is to form an advisory committee, appointed by the executive with the consent of County Council, to figure out how to determine and measure team performance. And I'm certain we can do this."
FitzGerald says the council would consist of seven Cleveland sports fans.

The Indians, Cavaliers and Browns will not comment on the proposal. The Republican candidate for county executive, Jack Schron, says it ignores what voters approved, a continuation of a tax for capital improvements and not team performance.

FitzGerald says his plan won't necessarily cure Cleveland's 50- year championship drought. But a better winning percentage would mean higher ticket sales and more admission tax revenues.

His plan also includes basing the all the team's capital improvement requests on a scoring system, much the way governments decide on infrastructure projects such as roads and bridges. He also wants all the requests and decisions to be made in public.