Actually, this is the second go-round for Akron General and the Cleveland Clinic. Nearly a year ago, Akron announced tentative plans that would have made the 100-year-old nonprofit hospital system part of the national for-profit chain Community Health Systems. The Clinic's role would have been to oversee clinical care.
Akron General President Thomas "Tim" Stover says the hospital was simply trying to deal with reality.
"Even a system our size was going to have a hard time making is. And what's really happened in the last 18 months is all those things that were predicted to occur by 2017 are already happening. The majority of the money that's being 'saved' or bending the cost-curve is coming from the provider side. So teaming up with a larger entity, everyone across the country is thinking that's the only way to deal with reform."

But the plan crumbled in January, and Stover says what's taking its place – the nonprofit Cleveland Clinic becoming a minority owner of a continued-nonprofit Akron General -- is more comfortable for him and for the community.
"The for-profits are literally about making a return for their stockholders or shareholders. That's not bad. Obviously I'm in favor of that in most businesses. But in health care, we have a mission to our community and it's hard to square those things up occasionally."
Stover says that includes a commitment to being a teaching hospital.
Keeping an Akron flavor
Ann Huston is the chief strategy officer with the Cleveland Clinic, and helped engineer the deal. She says it also includes a commitment to keeping Akron General Akron-based.
"Healthcare's local. And I think you see it all the time, that there are local interests, local objectives. And we wanted to make sure that unlike CHS – which would have been running Akron General Health System – we wanted to make sure that strong Akron-based leadership continues, from Akron."
The announcement of the deal includes a promise that he Clinic will make a "substantial capital investment" in Akron General. Stover says that will be directed toward the main 532-bed hospital in downtown Akron because the system has already put a lot into wellness centers and outpatient care.
How much?
But he nor Huston would elaborate on how much money is involved.
Huston says the deal will include some economies of scale.
"So for example, group purchasing organization supply chain, or information systems or operating infrastructure."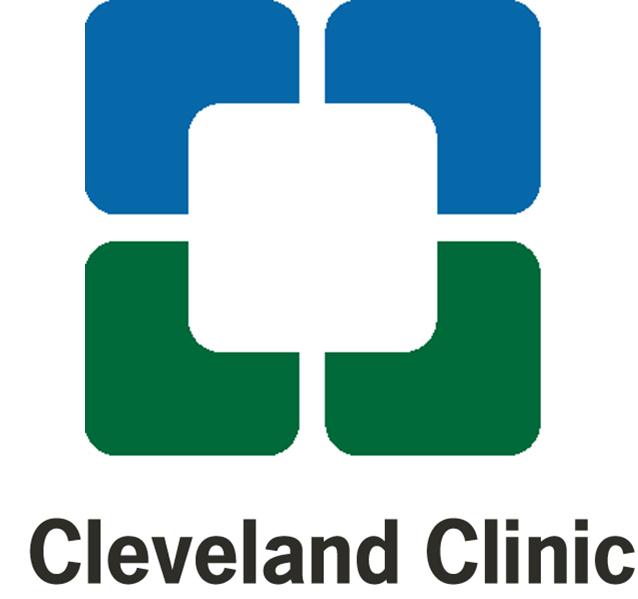 And Akron doctors will have the opportunity to become affiliated with clinic's trademarked "Quality Alliance."


"That doesn't mean they'll be employed by the Cleveland Clinic. It means that we have a relationship for how we can manage care to lower costs to improve quality and work with our managed care organizations to do that."
Huston says the first change will be signs and other branding.
More to come?
But "we don't see a big outflow of patients from Akron General coming up to Cleveland. In those instances where a patient needs the high-end resources fo the Cleveland Clinic, we will have mechnizms in place to facilitate that patient flow."
Asked if the Cleveland Clinic is planning more such deals, Huston responded: "You never know."
Not counting the failed Akron General-CHS deal, this is the third merger of healthcare systems announced in Northeast Ohioin the last year.
First came the blending of Summa and Catholic Health Partners. Then University Hospitals and Robinson Memorial.
No time line has been announced for the completion of the Akron General deal.



Here's a Q&A by Tim Rudell with J.B. Silvers on the mergers that are dominating Northeast Ohio's hospital landscape :
Akron General Health Systems and Cleveland Clinic have signed a letter of intent for the Clinic to put money into financially struggling Akron General to become a minority owner, and Akron General's partner in Summit County.WKSU's Tim Rudell asked healthcare business expert J.B. Silvers of Case Western Reserve University what this and other changes to the local healthcare landscape may mean for consumers.
Other options:

Windows Media
/

MP3 Download
(2:09)
Mergers, buyouts, regional hospital closures and more have been making headlines in the area for years, but especially lately. So I asked Dr. Silvers what's going on, and if there really has been as much change as it seems.
"We've had a huge consolidation across the last twenty years and that's primarily because of the desire to have more market power with pricing. The more essential you are, the more you're likely to be able to negotiate good prices with insurance companies. "
Q:The way you famed that I'm sensing a "but" in there about this latest move—the one with Akron General and Cleveland Clinic--is it not quite the same pricing power motive?
"Some of that…but think this one is a little bit different. It's mostly fear of competition. And the need to be able to: one—dominate the market in a way that would make it very difficult to leave you out of a network; and two—perhaps some network efficiency, the ability to hold cost down. So I think you're looking at people who are looking at this from a competitive point of view, at this point in time, as much as historically they did at a market power ability with pricing."
Q: OK, then from a patient, a consumer of healthcare services, are these consolidations and changes good? Bad? Something in between?
"The real question is the upside versus the downside. The upside is the potential for more efficiency, more centralization of really sophisticated stuff, higher quality. I mean, those are the kinds of issues that people would say would be the obvious things they'd want to have. From the consumers' point of view the nagging concern is, any time you have a market that is highly consolidated, without more competition, it's not so good for rates. So I think those are the kinds of tradeoffs from a public policy point of view that people would want to worry about."
Dr. J. B. Silver is a professor of health care finance at Case Western Reserve University.