Loading...



From WKYC.COM / TV 3
Get the latest school closings and delays


Funding for WKSU is made possible in part through support from the following businesses and organizations.
---
For more information on how your company or organization can support WKSU, download the WKSU Media Kit.

(WKSU Media Kit


)
---

Environment



Tuesday, June 10, 2014




State criteria are keeping Summit County from reimbursement




Working with all of the communities and doing damage assessment was not enough




Story by

TERRELL JOHNSON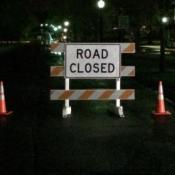 Many roads were closed due to the May 12th flood, including this one from Hudson
Courtesy of WKSU
Download (WKSU Only)
In The Region:
Summit County has lost its bid for state reimbursement for damage from the May 12th flood. The county's emergency management agency Administrator Valerie DeRose says the county fell short on criteria for reimbursement, which includes the number of people affected and the total dollar amounts.
"We very much empathize with people that have been affected by the floods. You know, it's a terrible thing to go through, but we have no control over what the regulations are in place. We just do our best to make sure we gather everything, so that way if there is any possibility we can get assistance, we do."

DeRose says Summit County has been through this before and that the state's criteria has been in place for years. The storms and severe flood led to 1.4 million dollars in damages
Page Options

Print this page

E-Mail this page / Send mp3

Share on Facebook
---
---
Stories with Recent Comments