Loading...


Health and Medicine



Tuesday, June 10, 2014




Cleveland Clinic building new a rehab hospital in Avon




Pennsylvania-based Select Medical is partnering for the project, and more


by WKSU's TIM RUDELL


Reporter
Tim Rudell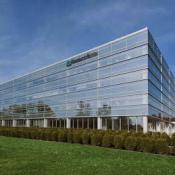 The new hospital will be built near existing Cleveland Clinic facilities in Avon
Courtesy of Cleveland Clinic
Download (WKSU Only)
In The Region:
Cleveland Clinic wants to expand in the realm of inpatient rehabilitation services. So it is partnering with Select Medical, a nationally known leader in the field. Together they will build a new 60-bed rehabilitation hospital on Cleveland's west side and improve rehab capabilities throughout the Cleveland Clinic system. WKSU's Tim Rudell reports.
Dr. Fredrick Frost, who chairs Cleveland Clinic's Department of Physical Medicine and Rehabilitation, says the new hospital is to be built in Avon, but that there is a lot more than that to the Select Medical deal.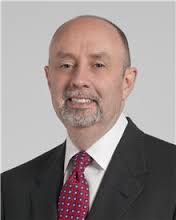 "A corner piece if the partnership involves construction of the new rehabilitation hospital in Avon, so we're featuring that. But Select is also proving management resources for our other venues, and access to research and educational venues that they have in their system."

And, Frost says, one reason the Clinic sought to partner with Select Medical is the Pennsylvania-based company's history of collaborating with and helping major academic hospitals — like Baylor University Health Systems in Texas and both Cedars-Sinai and UCLA Health Systems in California.

The Avon facility is expected to be completed by the end of next year.
---
Related WKSU Stories

Cleveland Clinic to build a new rehab hospital
Tuesday, June 10, 2014

Cosgrove passes on VA post to remain Cleveland Clinic's CEO
Monday, June 9, 2014

Cleveland Clinic to become minority owner of Akron General
Monday, June 9, 2014

After CHS falls through, Akron General, Cleveland Clinic reach a partnership deal
Monday, June 9, 2014
---
---
---
Stories with Recent Comments