The court ruled 5-2 that Progress Ohio and two Democratic state lawmakers have no personal stake in the outcome and so cannot challenge the law that created JobsOhio. They had argued that they did have the right to sue for several reasons, one of them being that they're taxpayers.

Jonathan Adler is a professor at Case Western Reserve University School of Law, and he says the court's decision is the right one.
"If you have broad taxpayer standing or even broader public-rights standing, as has been argued by the plaintiffs here, you basically allow for every political dispute to become a judicial dispute," Adler says. "And that's corrosive both to our political system and to the judicial process."
A question of standing
The question of legal standing has come up in several cases, including one before the Ohio Supreme Court that was waiting on this ruling. It is a lawsuit over Gov. John Kasich's decision to allow video slot machines at horse-racing tracks and was filed by the conservative Ohio Roundtable. David Zanotti is the president.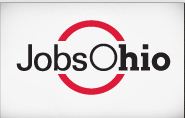 "We have a great amount of sympathy for the folks at Progress Ohio because standing is a very serious question, and we respect the questions that Progress Ohio is bringing to the table," Zanotti says. "And those questions really have to do with accountability in government, and what happens when one branch exceeds their constitutional authority."
Who has standing?
The majority justices said their decision does not mean no one has standing, and that there are several people and groups that were identified in the case who could potentially bring a claim against the law. And the justices write that the courthouse doors are open to them. But Zanotti is concerned about how they might determine what defines an injured party in a given challenge to a state law, policy or constitutional issue.
"So the question of standing becomes you have to be uniquely harmed, or concretely harmed, or they add all these adverbs to the nature of harm -- and say that the courts exist to permit standing only to people that have unique, concrete, specific, verifiable, whatever terms in regards to standing," Zanotti says.
But Adler says the decision may not have that long a reach.
"There's no one who had standing before this decision that's going to lose it as a result," Adler says. "But on the other hand, various individuals or groups would have had trouble establishing standing before this decision, the decision is not going to help them either."
Minority Dissent
Justices Paul Pfeifer and William O'Neill broke with the majority, which is not much of a surprise to many court watchers given their pointed questions during the arguments in the case in November.

Pfeifer's dissent includes some strong words for his colleagues in the majority, and noted that this is the third time the court has been asked about the constitutionality of JobsOhio. Though the majority writes that Pfeifer is incorrect, he says this decision ensures they will not ever answer it. He also writes, "Ohioans will never know whether their government is violating the Constitution. Apparently, they do not deserve to know."

O'Neill, the only Democrat on the court, writes that hundreds of millions of dollars are being funneled into a dark hole, and "it is simply shameful that the court refused to do its job."