Civil vs. criminal and home rule vs. state control. The high court justices need to decide the first issue in order to get to the second.
Speeding and red-light citations issued by cameras – as opposed to police – in Ohio are civil matters. They don't count as points on your driver's license nor do they follow the set path of traffic court.
At one point during the oral arguments, Ohio Supreme Court Justice William O'Neill called that difference a "legal fantasy." And he pressed Toledo Law Director Adam Loukx.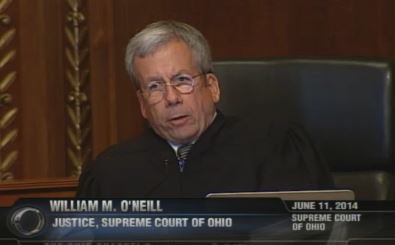 "What stops the city of Toledo from taking a photo, saying Mr. Smith, you went through a red-light? You endangered the children. You're guilty of a criminal act. Come to court 8 o'clock Monday morning. We'll discuss it. "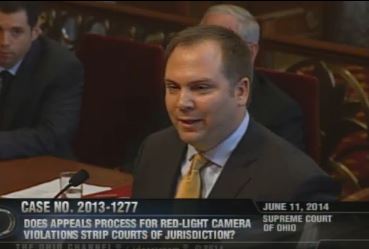 "I believe if we did that we would be violating the jurisdiction of the court. We would be telling the court how to handle these cases."
Loukx acknowledged traffic laws are the state's purview. But he says, this falls more along the line of zoning boards and other city commissions – and therefore are the city's business, not the state's.
Attorney Andrew Mayle, who's challenging the citations, says they're clearly a judicial matter — without the courts having a say.
At least seven other cases involving the cameras are underway in Ohio.
Proponents say the cameras boost safety. Opponents say they're a money-maker for cities.