Northeast Ohio Ceasar's Entertainment had the state's OK to move the track to the Akron-Canton area, giving it some breathing room between another racino – Hard Rock – and the Horseshoe casino in downtown Cleveland.
But Vice President Marcus Glover says the decision to stay in Cuyahoga County was multifaceted, based first on the loyal customers of the racetrack and on good working relationships with North Randall and Warrensville Heights officials.
"If there's tertiary reason you can throw in, it's just the long standing history of what Thistledown has been and means to this community and we look forward to being part of the revitalization of this area."
The track is primarily in North Randall, so much a part of the village's identity that pictures of the racetrack dominate its website. But Warrensville Height's Mayor Brad Sellers says developing plans for upgrades will affect his city as well.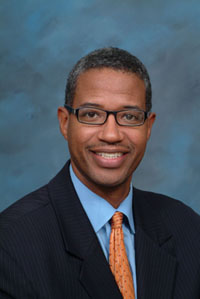 "It's just not Thistledown. It's the area adjacent to Thisteldown as well. It's Randall Park Mall across the roadway. And so, its now time to bring everybody to the table and all entities that have an interest."
Seller says plans to tear down the abandoned mall were especially important to the decision by Thistledown to stay. The 89-year-old racetrack employs 700 people. Ceasar's Entertainment has invested $88 million, including installing video slot machines and plan to spend another $60 million.