Loading...


Arts and Entertainment



Thursday, June 12, 2014




Actress, Karamu teacher Ruby Dee dies at 91


Civil rights activist starred in films by Sidney Poitier and Spike Lee, and was part of the March On Washington with Dr. Martin Luther King Jr. and her husband, Ossie Davis
by WKSU's KABIR BHATIA


Reporter
Kabir Bhatia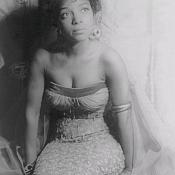 Ruby Dee was born in Cleveland, moved to Harlem as a baby, but often returned to Cleveland to act -- and teach acting
Download (WKSU Only)
In The Region:
Actress and civil rights activist Ruby Dee has died at age 91. WKSU's Kabir Bhatia reports.
Ruby Dee was born in Cleveland and first gained attention in the 1950s for her roles in "A Raisin In the Sun" and "The Jackie Robinson Story." In the 1960s, she and husband Ossie Davis were friends with Malcolm X and Dr. Martin Luther King, Jr., appearing with him at the March On Washington in 1963.

Later in her career, Dee appeared in films like Sidney Poitier's "Buck and the Preacher" and Spike Lee's "Do the Right Thing," as well as episodes of "Police Woman" and "The Golden Girls." She also returned to Cleveland's PlayHouse Square and Karamu House frequently to act or teach master classes.

She won an Emmy and a Grammy, and received her first Oscar nomination in 2008, for her role in the film "American Gangster." She died of natural causes at her home in New Rochelle, New York.

Dee moved with her family to Harlem as a baby. Her debut on a Cleveland stage was at the Hanna Theater, in a touring production of "Anna Lucasta" in the late '40s.

She often found time to return to Cleveland, both at PlayHouse Square and the Karamu House Theater, where Artistic Director Terence Spivey worked with Dee twice.

"She was so giving with young artists, and so giving with me. She just wanted to be part of the ensemble. It wasn't about her being a legend. It was about, 'Let me fit in with what you're doing here.' I told her, 'Ms. Dee, 10 percent of you is 200 percent of anybody else.' She was just amazing."

Spivey says he'd discussed bringing Dee back to Cleveland in "Saint Lucy's Eyes," written specifically for the actress in 2002. Spivey now says he'd like to stage the piece as a tribute.

Dee was married to Ossie Davis for 57 years, until his death in 2005. They had three children together, including blues singer, Guy Davis.
---
---
---
Stories with Recent Comments