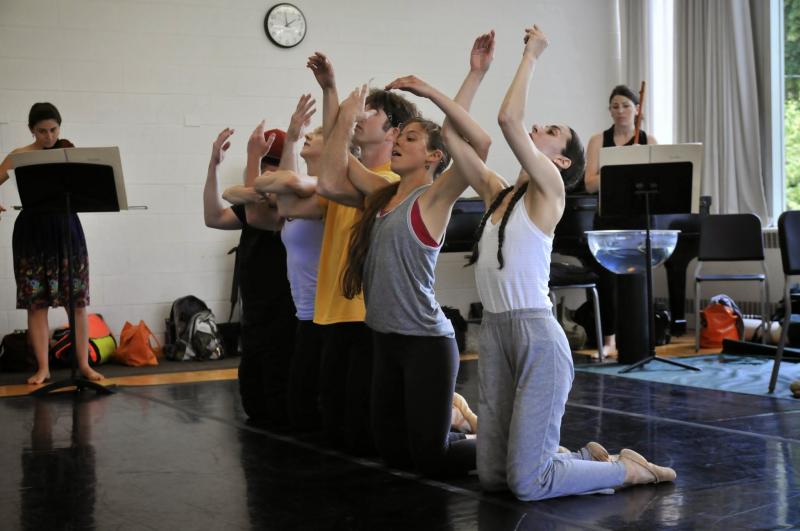 In the annual summer music festival co-founded by Cleveland Orchestra Principal Clarinetist Franklin Cohen and his violinist daughter Diana Cohen, Gabriel Cabezas will step out of his comfort zone. He'll lay down his cello and bow at one point to make music with … water.

"That will be a first. You have your gong that's in the water, and you kind of just reach down with your hands and you make plip, plip, plip,plip. It's really cool."
Cinematic and epic in scope
Chinese composer Tan Dun is best known for his Oscar-winning film score for Ang Lee's "Crouching Tiger, Hidden Dragon." He also wrote the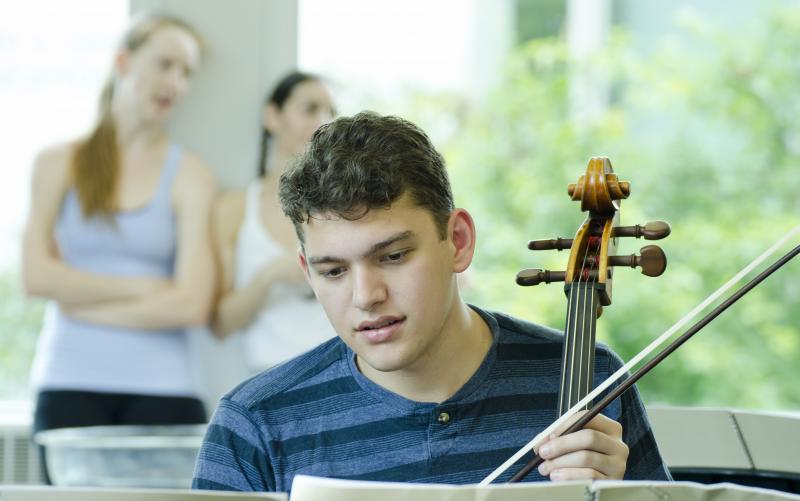 medal ceremony music for the 2008 Beijing Olympics.
At another point in ChamberFest Cleveland's performance of his "Ghost Opera," commissioned in 1994 by the Kronos Quartet, violinist Amy Schwartz Moretti recites lines from Shakespeare's "The Tempest." Later, she'll play a stone.

"I have not rehearsed with my stone yet," she confesses.
Along with stones, water bowls, Chinese chimes, cymbals, rocks and a giant scroll of paper, Schwartz Moretti, Cabezas, violist Yura Lee and violinist Diana Cohen will share the Kulas Hall stage Saturday night with lutenist Gao Hong and five dancers.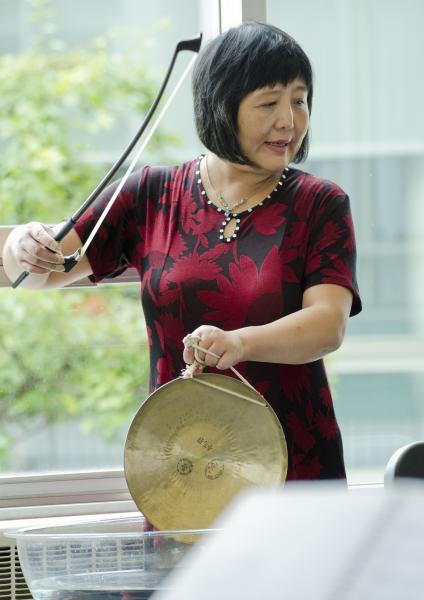 Dancers, musicians, and spirits share the stage
David Shimotakahara of GroundWorks Dance Theater is choreographing the work. The dancers will be Felise Bagley, Noelle Cotler,Damien Highfield, Gary Lenington, and Annika Sheaff.
"The dancers can appear and disappear at different times and so we have sections where only the musicians are going to be playing on stage and it's this shared landscape that we're creating."
Shimotakahara and the Cohens had long looked for a chance to collaborate in ChamberFest Cleveland and found it in Tan Dun's 17-minute
work for string quartet and pipa, the Chinese lute.
An east/west landscape
The "Ghost Opera" is inspired by China's 4,000-year-old tradition of exorcism plays to chase away evil spirits and appeal to good ones. With excerpts from Bach's "Well-Tempered Clavier," it also reflects the composer's evolution from the remote village in Hunan province where he grew up, to his classical music studies in New York City in the late '80s at Columbia University.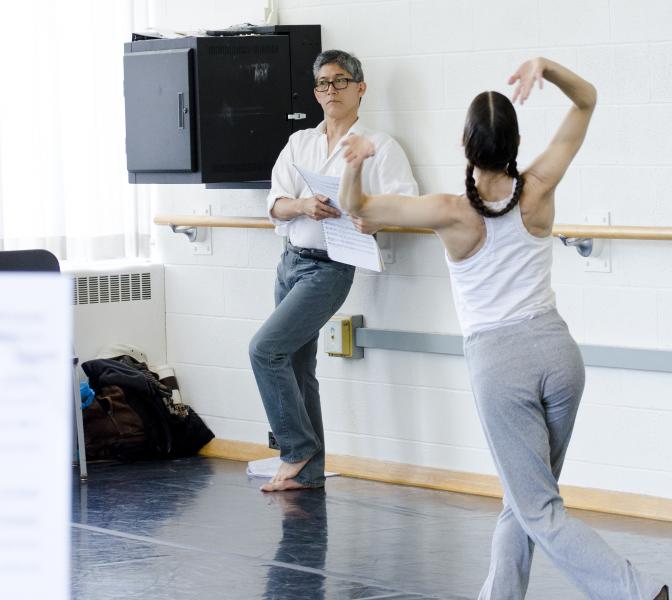 "This wonderful mix of East-West traditions and past, present and future really is there in the music," says Shimotakahara. "The spirit of the water, the spirit of all these natural elements, the spirit of eastern culture, the spirits of different times and places. For me that is the key to kind of creating this idea that the performance would in some way be kind of a landing place for all these spirits, which to me is kind of epic in its scope."
Outside the comfort zone
It's the first dance to be staged at ChamberFest, now in only its third season, and a bit of a stretch even for co-founder Diana Cohen, a violinist with the Calgary Philharmonic, who has never before had to vocalize in performance.
"And I've been practicing. My colleagues in Calgary where I work most of the year think I'm crazy because a lot of the time I have to say, 'Yao, yao, yao." So now anytime anyone asks me, 'Do you want to have breakfast or do you want to have dinner? 'I say,
"Yao, yao, yao."
Another challenge is deciphering the composer's atypical, handwritten notation.
"So much of the score is squiggles or little dots. I had to figure out, 'OK, so first I have to walk over to my little station and play the water, and this is how I play the water, and then I have to put my violin down and grab a stone.'"
When she texted the sheet music to the other performers, she understood their concern.
"I got a lot of texts back saying 'Oh my gosh, what are you doing to us?' There are all these percussion techniques that really take a lot of work. And when you see them on the score for the first time as a violinist, especially in the interesting and unusual way that they're written, it's a little bit overwhelming. You think, 'Oh, I hope we're going to be able to do this.'"
Ghostly sounds in a cemetery
It's likely they will Saturday night at the Cleveland Institute of Music, but they'll get another try later this summer at an appropriate venue. The Ghost Opera will be performed August 1st and 2nd in celebration of Akron's Glendale Cemetery's 175th anniversary.