Loading...


Courts and Crime



Tuesday, June 24, 2014




Soldiers' & Sailors' Monument vandalism may have been unintentional




But it also may be a federal felony


by WKSU's TIM RUDELL


Reporter
Tim Rudell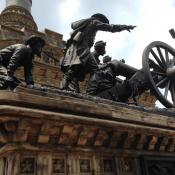 The vandals damaged a bronze cannon that is part of the more than 100-year-old monument.
Courtesy of TIM RUDELL
Download (WKSU Only)
In The Region:
Cleveland's historic downtown centerpiece, the Soldiers' and Sailors' Monument on Public Square, was vandalized over the weekend. WKSU's Tim Rudell says early indications are that damage was confined to a small area. But, he says, the perpetrators are in big trouble.
No arrests yet, but police and federal agents have surveillance video of several couples climbing on the massive bronze sculptures of local Civil War soldiers manning artillery. At least one 'foot-long' part of a canon was apparently broken off. An expert in metal art work is determining if there was more damage. Tim Daley, executive director of the monument, says the vandals in the video may be surprised at who is looking for them.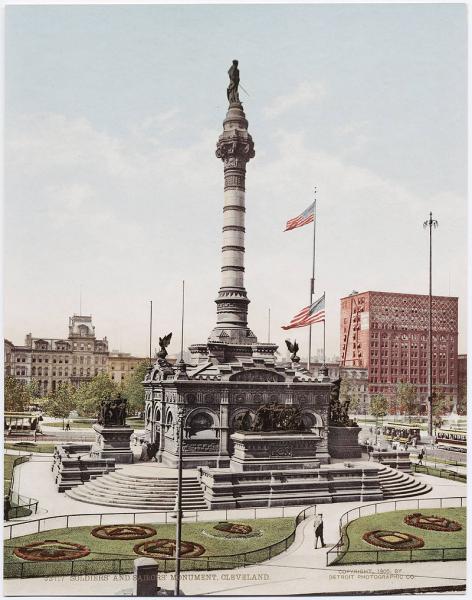 "My unofficial opinion is that they were out for a fun time. The bars had closed. And they chose the wrong place to continue their fun. Unfortunately, I don't think they realize that the federal government changed the law about a year ago for vandalization of a war memorial. So they're now facing a federal felony.
The monument was completed in 1894, and underwent a $2 million restoration that was completed in 2010. Its marble walls are engraved with names of nine-thousand Cuyahoga County soldiers and sailors who died in the Civil War.
---
---
---
Stories with Recent Comments