Fudge pushes for background checks, repeal of Stand Your Ground
Cleveland Congresswoman Marcia Fudge is backing a report that advocates universal background checks, a federal assault weapons ban and repealing "Stand Your Ground" laws such as those on the books in Ohio and Florida.
According to the Plain Dealer, the report also calls for regulation of guns as 'potentially dangerous consumer products."
A statement from Fudge says in part, "We must work across … ideologies to continue advocating" for effective policies to save lives and make neighborhoods safer.
The report was compiled by fellow Democrat Robin Kelly of Illinois.
Besides Fudge, the report includes essays from the head of the Brady Campaign to Prevent Gun Violence and several big-city mayors.
Suarez jury is still out
A jury is now considering whether North Canton telemarketer Ben Suarez is guilty of eight charges related to the contribution of $200,000 to the political campaigns of Ohio Treasurer Josh Mandel and Congressman Jim Renacci.
Suarez's attorneys say he made a mistake, but never intended to circumvent campaign finance laws. Federal prosecutors say he pressured employees and their families to disguise the contributions, then reimbursed them with company money.
Suarez was soliciting help from Ohio politicians to fight a consumer fraud case filed against his company in California. He settled the case earlier this year for $1.8 million. His company, Suarez Corporation Industries, has also been charged criminally.
Cavaliers introduce Wiggins to NE Ohio media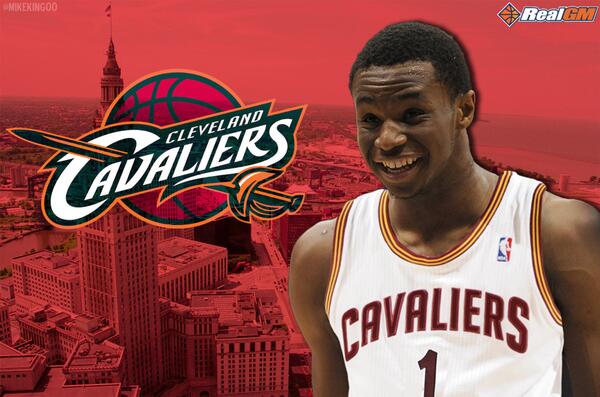 The Cavaliers will be introducing Andrew Wiggins at a press conference in Indepedence this afternoon at 1:30. Wiggins was the No. 1 overall pick in last night's NBA draft. He was the top college recruit in 2013, played one year at Kansas and is the son of an NBA player and an Olympian.
State Rep. Blair's funeral planned
Funeral services for state Rep. Terry Blair will be Monday in Centerville. The three-term Republican died Thursday following an illness. He was 67, had been a township trustee for 20 years and was a member of the Ohio Thoroughbred Breeders and Owners Association. Politicians on both sides of the aisle praised him for his integrity.