Loading...


Economy and Business



Thursday, July 3, 2014




After 115 years, Canton's Timken is now the Timkens




The steel company has spun off a roller bearings firm, over the objections of union officials and the family, but possibly to the benefit of shareholders


by WKSU's KABIR BHATIA


Reporter
Kabir Bhatia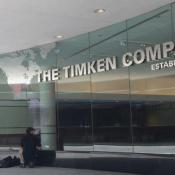 Workers were busy updating signage last week at what is now TimkenSteel on Deuber Ave. in Canton
Courtesy of K. Bhatia
Download (WKSU Only)
In The Region:
The Timken Company is now the Timken companies. After 115 years, the Canton steel conglomerate has split into two entities. And as WKSU's Kabir Bhatia reports, there's concern that both firms may not stay in Stark County for the next century – or even decade.
There's an exhibit at the William McKinley Presidential Library and Museum in Canton that demonstrates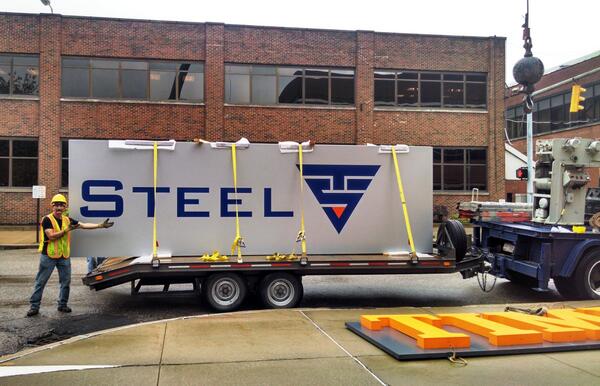 how much friction the tiny steel spheres can overcome. Until this week, those bearings – and the steel to make them – were produced by the same company. But now, specialty steelmaking will remain in the gritty industrial southwest section of Canton, while the headquarters for the $3 billion bearing business moves to the suburbs of northern Stark County. Outside shareholders voted last year to force the split. Timken analyst Justin Bergner says the two companies are more likely to flourish as separate entities.

"With respect with to Timken Bearings -- from a shareholder's point-of-view -- what the company can do is make better use of its balance sheet by buying back stock and potentially getting more attractive financing on its debt -- given that it's no longer coupled with a steel business that's perceived to be more cyclical."

Timken Bearing has announced a plan to buy back about a tenth of its shares by 2015.

A different kind of steel
Timken originally got into the steel business to make sure it had a supply of the high-quality specialty steel it needs for its bearings. And Bergner says that the company now known as TimkenSteel -- is healthier than the steel industry in general.

As steel companies go, the stand-alone TimkenSteel is small – about 1/40 the size of ArcelorMittal. Timken's smaller size has led to fears that it will be ripe for a sale or takeover – something the much bigger combined Timken Company could resist. But Bergner does not see a takeover happening any time soon. For now, that's good news for people who still remember what happened in Stark County in the 1990s to another iconic company.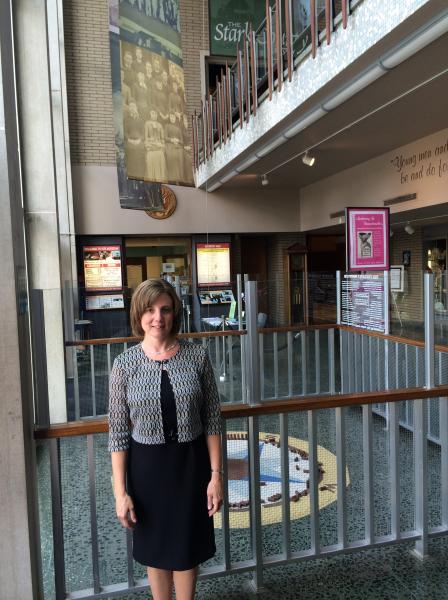 "When Hoover closed, a lot of people [were thinking], 'that can't happen.' And certainly, after the Hoover Company left, there was a huge hole in our economy."

Kim Kenney is curator at the McKinley museum, which houses the extensive exhibit on Timken.

"I think everyone's waiting to see what happens. Just the fact that the company is splitting doesn't mean anyone has to be worried about anything. We need to see how it plays out and see if anything closes. Right now, nothing is closing. So I think people are worried about the future, but they're not worried about tomorrow or next year."

A hit to civic pride
If a sale ever came to pass for either of the two Timkens, it could be a windfall for shareholders. But right now, United Steelworkers at Timken have a more immediate concern.

"They're concerned about being a small group and having to bargain with a company of that size. We've never been in that position before."

Dividing talent
Joe Hoagland is president of Union Local 1123. He's been in steel in Canton for 41 years, and he understands that the investor-forced divide is going to split his 2,000 members, with about 200 moving to the bearing company. But Hoagland says some things remain much the same – especially management.

"Basically, we're dealing with some of the same people. So I think it's going to be the same posture that they run their company. And I don't think that anything's going to change in that regard."

Hoagland says he understands investors saw Timken as an undervalued stock, which is what led to the split. And they turned out to be right. The price of the stock was about $68 the day before the split. On Tuesday -- the first day of split trading -- one share of each company cost around $88, total.

TimkenSteel Chairman Ward Timken was on Wall Street for the first day of the new companies, ringing in what he calls a 100-year-old start-up. He says a possible split has been discussed at least four times during his tenure, and the family vetoed it each time.
Now, forced by shareholders, Timken says dividing up talent was easier than expected.

"The steel business operated somewhat independently. So sales and marketing, operations; we have all of the people in place to do what we need

to do. The challenge that we had was standing up a corporate structure around it. In order to do that, we dipped into the big Timken Company for our talent [and] helped me fill out my management team. And [I] feel very, very confident that we continue to have the best team in the steel industry. Very, very long service folks. I'm pretty confident that we got people in the right seats."

An undervalued company
The united company's first-quarter profits this year were are up about 11 percent over 2013. Steel accounted for a big share of that. Timken has invested $200 million into its Faircrest steel mill in Stark County,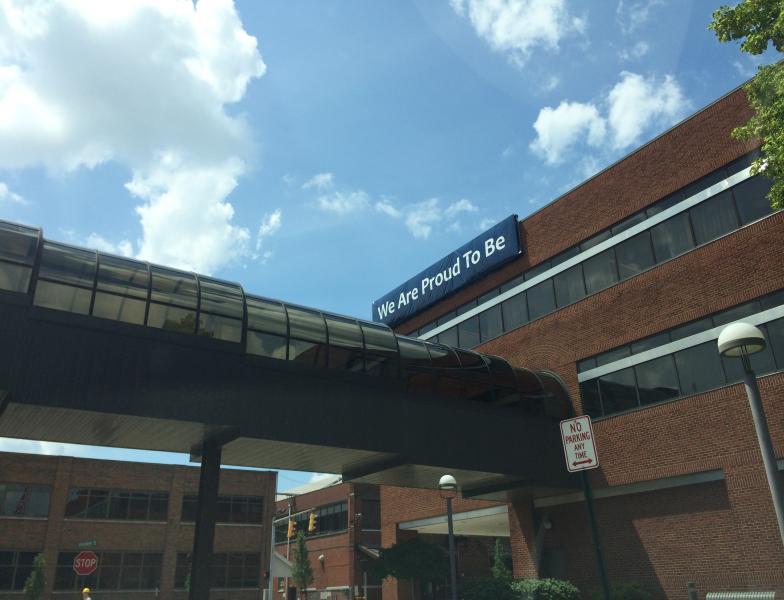 including facilities to make high-stress steel for uses such as drilling. The bearings side also improved this year, boosted by orders for wind turbines.
---
Related WKSU Stories

Split Timken stock begins selling on Wall Street
Tuesday, July 1, 2014

Managers of the new Timken Steel Corporation talk to investors
Thursday, June 19, 2014

The pricetag of Timken's split into two companies comes down
Thursday, April 24, 2014

In Timken's home, Stark County, the split causes concern
Saturday, September 7, 2013
---
---
---
Stories with Recent Comments