Loading...


Education



Monday, June 30, 2014




New head of the Ohio Education Association says Common Core needs time




Topic is likely to dominate this weeks NEA convention in Denver


by WKSU's M.L. SCHULTZE


Web Editor
M.L. Schultze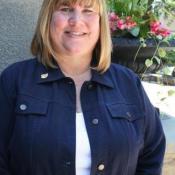 Becky Higgins says Common Core, testing and safety are likely to dominate the week in Denver.
Courtesy of Becky Higgins
Download (WKSU Only)
In The Region:
The new president of the Ohio Education Association says – for now – the Buckeye contingent of the nation's largest teachers' union remains supportive of the Common Core standards. But Becky Higgins says the teachers also are looking for assurance that the full implementation of national standards won't be rushed.
"We need the time to get the standards right because we're learning them ourselves. Time to collaborate with our fellow teachers, what they 're going in the classroom, what we're going, sharing ideas. Getting meaningful professional development."
Higgins – who spent 19 years teaching first-grade in Copley-Fairlawn – is one of the nearly 9,000 educators attending the National Education Association conference in Denver this week. She says schools need three years to properly implement, evaluate and rework the standards based on classroom experience. She acknowledges some other state delegates have more reservations than Ohio over the national education standards.
---
---
---
Stories with Recent Comments