Mike DeWine is an avowed opponent of the Affordable Care Act and wrote a brief that was signed by Republican Attorneys General from 19 other states. DeWine said though it was a narrow decision, it was a significant one.
"Attorney Generals all over the country and throughout recent history in Ohio have joined cases where they thought there was substantial interest at stake, and this certainly was one."
But DeWine's Democratic opponent this fall, David Pepper, says this case wasn't one that the AG, paid by the taxpayers of Ohio, should have weighed in on.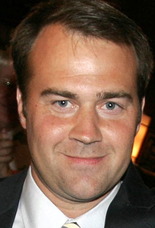 "To me, this job is not supposed to be all about politics and ideology, but that's what Mike DeWine has turned it into."
There are 30 Hobby Lobby stores in Ohio, but DeWine says he's uncertain how many other businesses might be affected by this ruling.


Other options:

Windows Media
/

MP3 Download
(0:15)
Other options:

Windows Media
/

MP3 Download
(0:15)