Terry Pluto says the NFL did it first and still does it best – making the draft, free-agent signings and even mini-camps the stuff of year-round and top-rated TV, fast-flying Tweets and constant conversation.

"Basically, they want something going on all the time. The NBA wants to do the same. So they had their draft at the end of June and starting July 1, it's like, 'Gentleman turn on your engines; here we go because it's free agency."
Gasoline and flamethrowers
And, sure enough, Cavs owner Dan Gilbert, GM David Griffin and coach David Blatt flew to New Jersey to meet with their prospective free agent Kyrie Irving, and announced a new contract via Twitter -- at about 2:30 a.m.
"Now the question is, the whole summer of LeBron. … And this is exactly what the NBA wants.
"'Where will LeBron go? And if LeBron goes here, where does Carmelo Anthony go? Where does Dwyane Wade go? Now the Cavaliers, maybe they can't get any of those guys but they did keep Kyrie Irving. Maybe they can get this guy.'"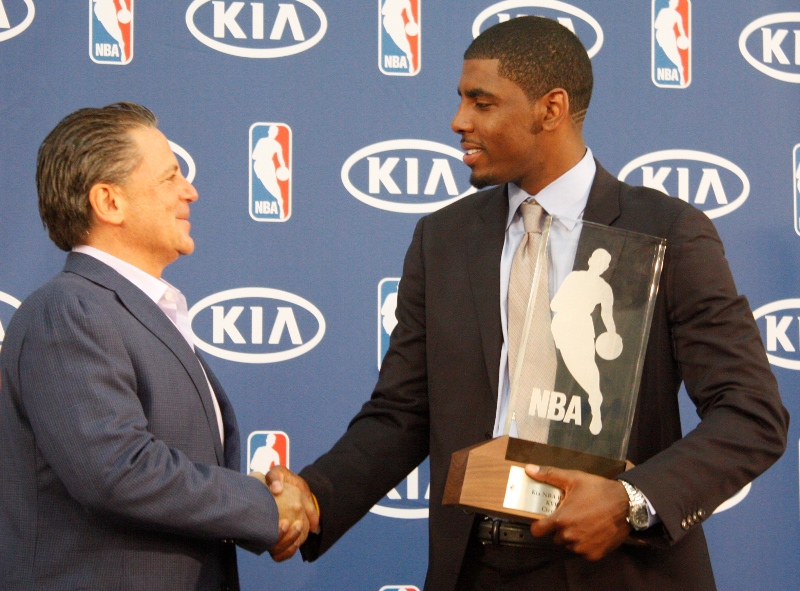 Pluto says such speculation is a part of something bigger than LeBron James, though, "if the other things are lighting a match to gasoline, then LeBron is the flamethrower. It just makes everything that much hotter.
Playing GM
"Fans -- with all the sports talk and social media -- like to pretend they're a general manager. I think most of us know we couldn't defend LeBron James, but probably a lot of us think it would be fun to build a team around LeBron James."
For evidence, Pluto suggests a look at the proliferation of fantasy teams for just about every sport.
So the pro teams "are playing into the fever that is really getting hotter and hotter: Fans following teams in the off season."
Who's Bradley Zimmer?
Though there's no lack of fantasy baseball teams, there is a lack of interest in the baseball draft. And that, Pluto says, may be a product of fan impatience.
"They had their draft in June and nobody cared. Everybody knows the Cavs first-round draft pick: Andrew Wiggins. The Browns first round picks: Johnny Manzeil and Justice Gilbert. The Indians?"
The answer is Bradley Zimmer, and, Pluto says, "You can see him in Youngstown. That's the point.
"He signs his million-dollar contract, he wears the Indians cap, they parade him around Progressive Field, they take pictures with Mom and Dad, he shakes hands with Nick Swisher and Terry Francona and then he goes to Mahoning Valley; 'We hope you enjoy it there, the Quality Inn is very nice.' And then you ride a bus for the next four years."

Wanting to see the results now
Pluto says, in contrast, "Nobody's going to wait for Andrew Wiggins. He's playing."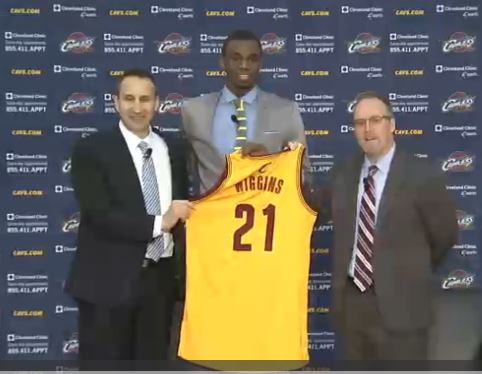 And when an NBA pick like last year's Anthony Bennett "showed up out of shape, then he got hurt a little bit, then he looked terrible in the season, … the whole thing wasn't, 'Wait for Anthony Bennett' like you do in baseball. It was 'What's wrong with Anthony Bennett and what about the about the morons who drafted him?'"
There's no indication Browns fans are any more willing to wait on first-round draft pick Johnny Manziel. What they want to know is "will he start the opener."
Overall, Pluto says the NFL has led the year-round, attention-grabbing efforts such as the hyped draft -- as it has most marketing efforts. First came sharing national TV revenue and establishing a salary cap that ensures most franchises can compete for a title.
Then came minicamps and drafts – drafts fed by "this great publicity machine for their draft called college football."
Free agency proves to be a boon
And Pluto says one development that many thought would hurt pro sports is actually paying big dividends – free agency.
"The specter of a player leaving or a player staying has created a whole new drama, a lot more conversation. The one thing that sports has going for it is it really is not scripted. And free agency creates more of that drama."