Loading...



From WKYC.COM / TV 3
Get the latest school closings and delays


Funding for WKSU is made possible in part through support from the following businesses and organizations.
---
For more information on how your company or organization can support WKSU, download the WKSU Media Kit.

(WKSU Media Kit


)
---

Courts and Crime



Tuesday, July 1, 2014




FitzGerald puts Cuyahoga support behind attempt to resume "golden week"




Voting groups are also attempting to bring back evening voting hours




by WKSU's LYNDSEY SCHLEY



Reporter
Lyndsey Schley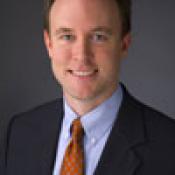 Cuyahoga County Executive and Democratic gubernatorial candidate Ed FitzGerald says the legislature's restriction of voting times is discriminatory.
Courtesy of Cuyahoga County Executive's Office
Download (WKSU Only)
In The Region:
Cuyahoga County Executive and Democratic gubernatorial candidate Ed FitzGerald is putting his county's support behind an attempt to resume Ohio's so-called "Golden Week". A group including the NAACP is asking a federal judge to reinstate the week when people could both register and vote at the same time. The Cuyahoga County Law Department will file a friend-of-the-court brief to support the effort. Ohio's GOP lawmakers cut the hours earlier this year. FitzGerald says that violates voters' rights because it targets voting times most used by poor, minority and African-American voters.
"The Legislature knew that, Secretary Husted knew that, John Kasich knew that when he signed these restrictions into law and that is de facto discrimination," Fitzgerald says. "They know that's who it's affecting and we have the statistical information to back that up."
FitzGerald and the voters groups also want to reinstate some evening hours. A federal judge recently ordered Secretary of State Job Husted to restore early voting on the Saturday, Sunday and Monday before Election Day.
---
---