Loading...


Courts and Crime



Monday, July 7, 2014




Student group challenges Ohio State's gun ban




Students for Concealed Carry believes Ohio State's gun policy violates state law




Story by

TERRELL JOHNSON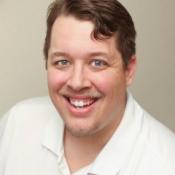 Zalneraitis says their lawsuit focuses on Ohio State because a local group called Buckeyes for Concealed Carry is on OSU's campus.
Courtesy of Students for Concealed Carry
Download (WKSU Only)
In The Region:
A student-led gun rights group filed a lawsuit today against Ohio State University's campus gun ban. The university prohibits students from having guns on campus and in their cars. Zach Zalneraitis, PR director of Students for Concealed Carry, says Ohio State's policies violate state law, which allows a concealed handgun licensee to store a firearm in a motor vehicle.
"By restricting students' from not storing their concealed hand guns in their cars not only are they disarming them while they're on campus, but they're disarming them to campus and from campus. As well as anywhere else they might visit during the day."
Toby Hoover, the founder of the Ohio Coalition Against Gun Violence, believes OSU is within its rights to prohibit guns on campus.
Ohio State is not yet commenting on the lawsuit.
---
---
Stories with Recent Comments