"He's a great physical talent. You can just watch him once. You don't have to be Paul Brown to figure it out. This guy can play.
"But he's got so many issues. … In the last 18 months, basically from the legal standpoint,he flunked a test – he said it was codeine for cough syrup. The NFL thought otherwise, suspended him because codeine is used in a party drink called 'drank.' And then you have multiple failed tests for marijuana. And now you have this" DUI.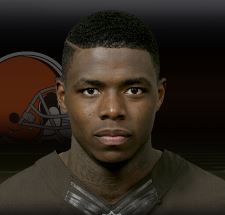 "Worse than that, the guy who bailed him out (of jail in North Carolina) is a guy named Fats Thomas. I looked up his criminal record going all the way back to 2002: Drugs, weapons, … already on probation. This is not the buy you really want bailing your star receiver out if you're the Browns."
Rehab or release
In a column, Pluto pushed the Browns to give Gordon an ultimatum:
"Go to Gordon and say, 'Go the full-time inpatient route or we cut you.' As far as I know, he's done the counseling route or the group route and some of these other things, but he's never done a full, 'You're away from the world, we're going to work on your health and basically you're whole attitude towards life.' And even if he did it a few years ago, do it again because sometimes it takes a couple of times."
What's the big deal?
Pluto acknowledges some fans have dismissed his concerns, noting that "'marijuana's legal in Colorado.' Or 'you're mad at him because he got speeding tickets.'
"No, I was mad because first of all he's flunked multiple drug tests; second the codeine was a big alarm bell." Pluto says his jail ministry has taught him that abuse of multiple substances are often a big sign of big trouble.
So why would the Browns give him another chance? Pluto says part of it is practical.
"Last year, he led the league in receiving, catching the ball from what were arguably the worst quarterbacks in the NFL. Just think what he would do with a real quarterback."
Besides that, says Pluto, "he's still young."
And, "I think in good conscience, maybe a little bit from my jail ministry background – I would like to see him, as a person, give the rehab a shot even if he ended up never playing for me."
The Decision II
Speaking of shots, the Cleveland Cavaliers are taking a big one in trying to lure native son LeBron James back to Northeast Ohio from Miami. Pluto says he dismissed the Cavs chances at first.
"First I thought it was almost zero."
"But LeBron changed the game when he demanded a max contract. The weird thing about LeBron is he's never been the highest paid player on his team. … The only thing his agent's made clear (this year) is, 'If you want him, you have to pay him the full max,' which would be about $22 million."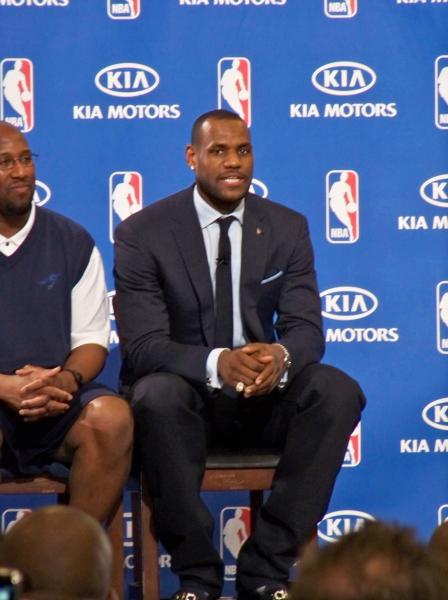 But the NBA has a salary cap, and that makes for problems for Miami, which has a much higher payroll than the Cavs -- ans also has stars like Chris Bosh who also want big contracts.
"In fact, (under the cap) the Cavs are one of the few teams that can position themselves … to be able to make some moves to be able to bring LeBron into a place where he may want to play."
Still, Pluto acknowledges, "I've given up guessing on LeBron."
"I remember in 2010, I said, 'He's either staying or he'll probably go to Chicago or possibly the Nets where this rich Russian guy just bought the team.' And I remember thinking, 'He's not going to do this stupid AAU thing and get together and play with his buddies in Miami.' And of course that's what he did."
Another native son playing a big role
But Pluto says Cleveland may have one other strong card to play. James' current agent Rich Paul "was not the point guy at all in the negotiations back in 2010."
"Rich was part of what was called the four horseman, sort of his friends," who played some AAU ball with James. He's also Cleveland Bendictine graduate.
"And when everyone in LeBron's camp forgot to call the Cavaliers right before the television show, 'The Decision,' Rich Paul called the Cavs."

Pluto notes that Paul has kept a strong relationship with the Cavs going since then, and that James respects Paul. But he cautions, the decision now – as in 2010 – will be LeBron's.


Here's more from Terry Pluto on the Indians as the All-Star break approaches:
(This was recorded just before the Indians announced that Masterson is on the 15-day DL with right-knee inflammation.)
Other options:

MP3 Download
(5:20)