Loading...


Government and Politics



Thursday, July 10, 2014




Advocates push Ohio to require ignition locks in DUI cases




Even first-time offenders would have to use the devices




by WKSU's ANDY CHOW



Reporter
Andy Chow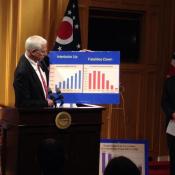 Richard Rooney, whose daughter Annie was killed by a drunk driver, is advocating the change.
Courtesy of Andy Chow
Download (WKSU Only)
In The Region:
Ohio lawmakers are renewing a call to crack down on drunk driving with a bill would require offenders to install a Breathalyzer-type tool in their car. The "ignition interlock" ensures the car won't start if a high blood-alcohol level is detected. The bill's sponsor, Republican Rep. Terry Johnson of McDermott, joined Mothers Against Drunk Driving, transportation and insurance officials to push the plan. He says even first-time offenders would have to use the interlock for at least six months. Bill Windsor with Nationwide Insurance says Ohio must change its culture.
"Ohio has a huge problem with repeat drunk drivers. We have more than 260,000 Ohioans that have racked up three or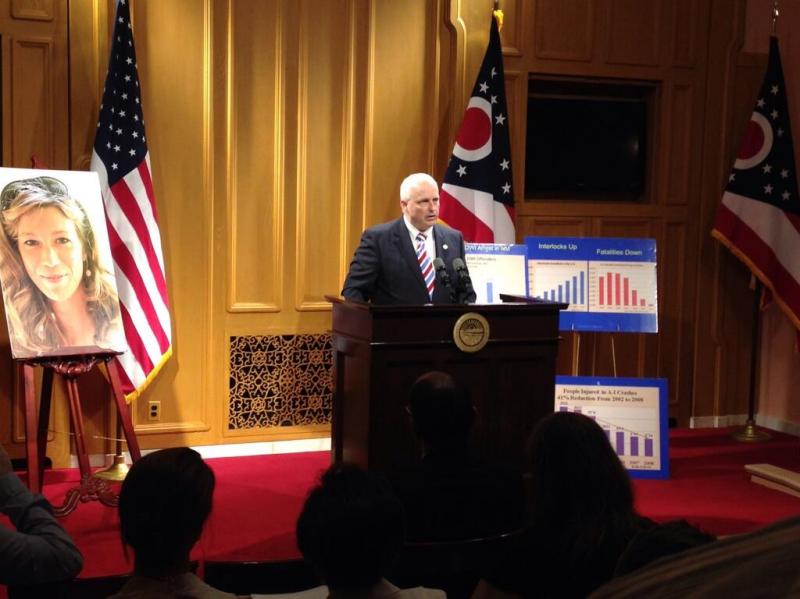 more driving suspensions. It's no wonder that we continue to have so many alcohol-related fatalities and injuries here in Ohio."
Johnson's bill got four hearings in the House but is stalled in committee during summer recess. He hopes the Legislature will revisit it after the November elections.
---
---
---
Stories with Recent Comments