Loading...


Sports



Thursday, July 10, 2014




Waiting for LeBron James to make up his mind




No decision from the Akron native -- and former Cleveland Cavalier -- on whether he'll stay with the Miami Heat, come home to Northeast Ohio, or take his talents elsewhere


by WKSU's KABIR BHATIA


Reporter
Kabir Bhatia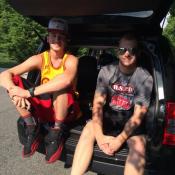 Cody Griffin and Jay Ventura (left) said they'd probably just be home watching TV if it weren't for the dozen or so cars that had flocked to LeBron James' Bath mansion ahead of a possible announcement on the NBA MVP's future
Courtesy of K. Bhatia
Download (WKSU Only)
In The Region:
The sports world is still waiting to see if LeBron James will return to Cleveland this fall, or sign with another NBA team.

Thursday was the first day the free-agent – and Akron native – could officially sign a new contract. It was also 4 years to-the-day since James announced he was leaving the Cavs to sign with the Miami Heat.

Recent high school grad Jay Ventura was one of dozens of fans lining up outside of James' Bath Township mansion Thursday afternoon.

"He may not be here coming home right now, but I just want to be here. This is something I'll always remember. When he left, I was hurt at first, but I'd have to get over it. As a player, I love him to death. I love watching him."
Two police cars were also on-patrol in the neighborhood, which had cleared out by 9 p.m. Fans are not the only ones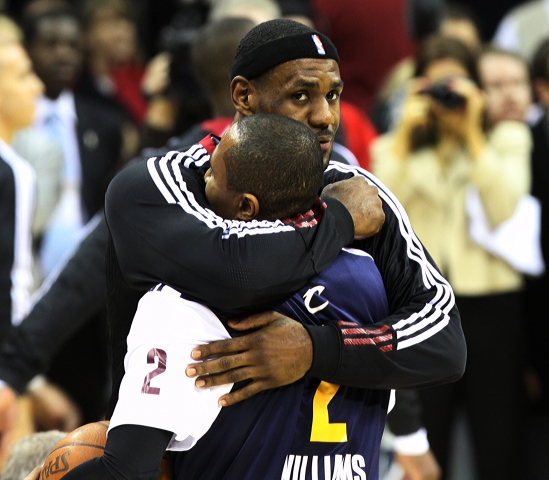 awaiting a decision from LeBron James. Other NBA teams will have to sign players and clear salary cap space based on where James ends up. He's reportedly in Las Vegas at the moment -- headed to Brazil on Saturday morning -- with no plans to return to Akron or meet with any other teams.
---
Related WKSU Stories

What would it take for Cleveland and LeBron to patch things up?
Thursday, July 10, 2014

Waiting for LeBron
Thursday, July 10, 2014

Pluto on Josh Gordon, LeBron James and the big decisions they face
Wednesday, July 9, 2014

Cedar Point offers LeBron his own roller coaster
Wednesday, July 9, 2014

Pluto on Blatt, No. 1, LeBron and Dan Gilbert's instincts
Wednesday, June 25, 2014

Could LeBron James' hunt for more rings lead him back home?
Wednesday, June 18, 2014
---
---
---
Stories with Recent Comments