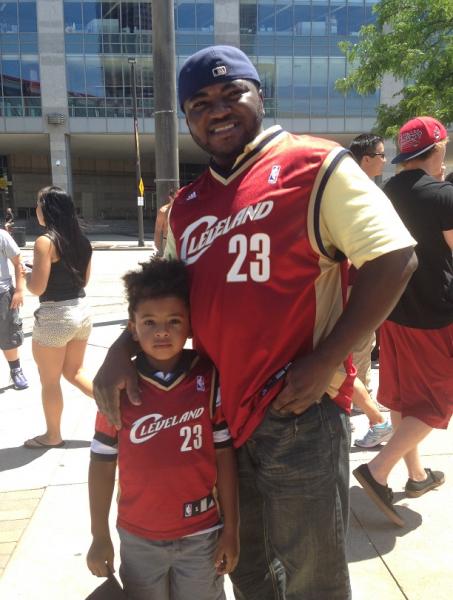 "He was born right around the time LeBron James was leaving Cleveland. I kept telling him about James so he got really excited. And when he heard the news, he said 'Daddy, let's go to the Q.' I was like, 'OK, put your jersey on.' I'm so happy that we kept our jerseys. I'm so happy."
Some fans, angered when James announced on national TV his decision to go to Miami four years ago, burned their jerseys. But Effoe says he always believed James would return and lead Cleveland to a championship.

LeBron's letter "killed it"
All is forgiven. That was the sentiment of Cavaliers fans gathered outside the Quicken Loans Arena this afternoon to celebrate the announced return of LeBron James to the Cavaliers.
Many wore Cavs jerseys with LeBron's old number, 23. Other fans had burned such jerseys four years ago, when LeBron announced on a national television special that he was leaving Cleveland for Miami.
But Kevin Corrigan is among those who are declaring what happened four years ago no longer matters.
Other options:

Windows Media
/

MP3 Download
(0:10)
"People say it's like taking back a cheating ex-girlfriend. Well, if I'm taking back the best looking girl in the world, I can stomach that. It's OK with me."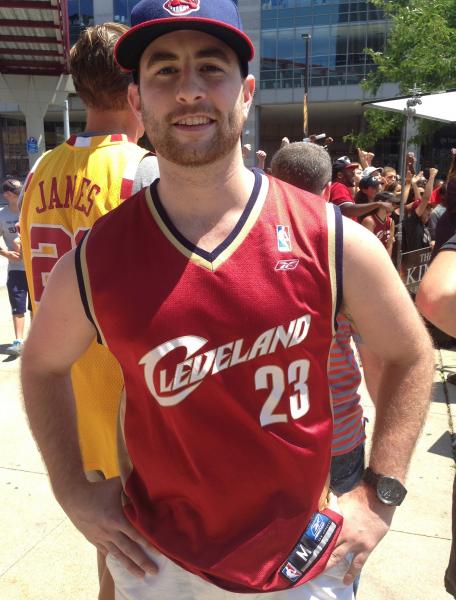 LeBron announced his return in an essay on SI.com that read, in part, "My relationship with Northeast Ohio is bigger than basketball. I didn't realize that four years ago. I do now."
Corrigan said the essay "killed it" -- perfect in tone and sentiment.