Kendal Atzberger of Lakewood was one the long line of people at the Fresh-Brewed Ts truck near Quicken Loans Arena. "As soon as I saw them on line I loved them and that was before he even came back."
She and the others were buying up the 130 shirts that Madalone says went from an Fresh Brewed employee's idea to production in less than a week.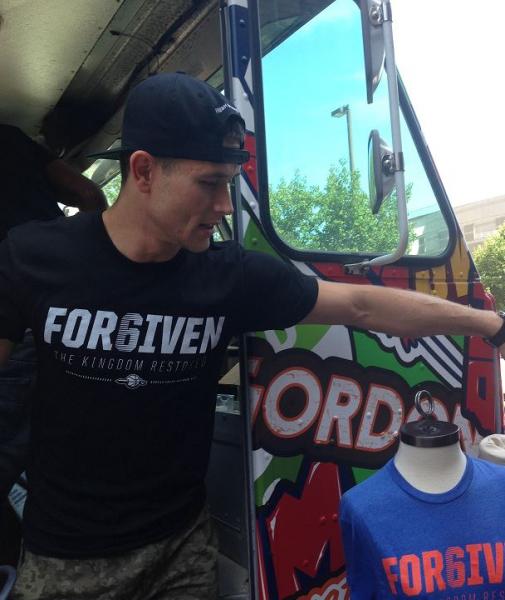 "On Sunday, we were going back and forth on ideas, and he just texted me 'forgiven' with the 6 in it. And it was like, 'Oh wow. that's perfect.' So we designed it on Monday, we revised it, launched it on Wednesday, and it kind of went viral. So we printed them on Thursday, we sold out at the truck, as put them on line, and obviously with him coming back, it's chaos."
The shirts were selling for $30 each. The "6" is a reference to LeBron's number in Miami, where the player also known as "King James" been playing for the last four years since he left Cleveland.
The shirts also carry the phrase: The Kingdom Restored. But Madalone says he thinks they would have sold even if James was not returning to Cleveland.