Loading...


Environment



Monday, July 14, 2014




Study seeks pre-fracking baseline for groundwater quality




Carroll County is where the Utica Shale play was initially most active


by WKSU's TIM RUDELL


Reporter
Tim Rudell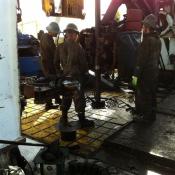 Workers with pipe at the center of drilling rig in rural Carroll County
Courtesy of WKSU
Download (WKSU Only)
In The Region:
Until now, when someone claimed that fracking ruined their well water there has been little to answer the argument that the ground water had already been contaminated from natural sources. WKSU's Tim Rudell reports that in Carroll County that is changing.
Amy Townsend-Small,
an environmental scientist from the University of Cincinnati, is studying Carroll County's water. Her goal is to develop a scientifically reliable picture of the relationship between fracking and well water within a major shale play.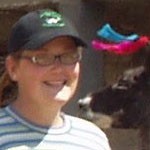 Since 2012,
her project has been testing where oil and gas drilling had not yet started – and, since the first of this year, running follow-ups in places where it now has. Such comprehensive testing has rarely been done because water monitoring responsibilities are typically split up among government agencies; or, for private wells, it's up to the owners. "We're trying to fill this gap in water quality testing. And our testing is completely confidential for every home owner, totally free of charge, and we are always looking for more participants."

No influences
She says, her research has no funding from industry, environmental or regulatory organizations
---
---
---
Stories with Recent Comments