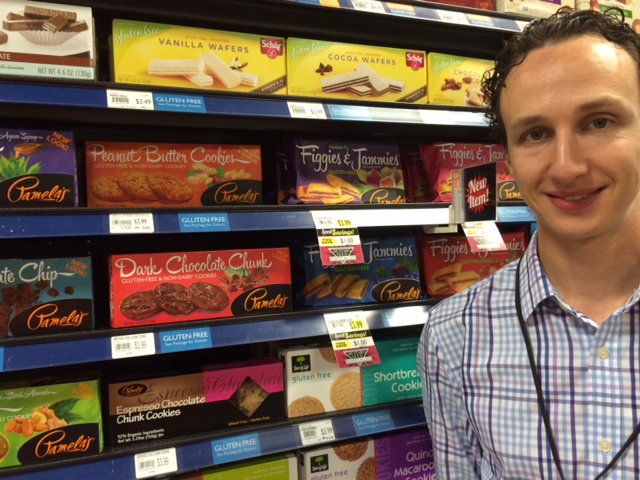 At Mustard Seed Market in Montrose, owner Abe Nabors walks us down aisle 8-A, the gluten-free section.

"Chips, breads, these are our gluten-free versions of these products. This is a Glutino gluten-free cracker, multi-grain. Almost all crackers come from wheat which contain gluten. So it's generally been one of those products that have been on the no list for anyone who cannot tolerate gluten or chooses to avoid it."
Avoiding certain grains like the plague
Linda Moore has no choice but to avoid gluten. She works in the accounting department at WKSU. And since 2004, when she was diagnosed with the auto-immune disease celiac sprue, she's stayed away from the protein found in wheat, barley, rye, spelt and other grains.

"That's the only thing that you can do for celiac. There's no medicine you can take. There's no magic wand or potion you can use. It's basically all diet."
If she goes off her diet, she pays dearly when her small intestine becomes inflamed. "Really bad intestinal cramps and other things that go along with it that I don't really want to talk about on the radio."
Minimizing gluten might be better for everyone
"So you just avoid rye, wheat, oat and barley," says Dr. Bob DeMaria of Westlake, a chiropractor and practitioner of what he calls "natural health" since 1978.
DeMaria thinks we could all benefit from eating less gluten. "You don't have to have celiac disease. I encourage all of our practice members who have any kind of pain syndrome to minimize gluten."

He says that's harder to do these days because of genetically engineered grains.
Genetically modified grains are tasty but with higher gluten content
"Those new updated kernels have a larger amount of gluten. And they like that because it allows pastries to be fluffy and nice and chewy."

All those chewy bagels and fluffy pancakes are not only making us fat, he thinks they're making us sick.


"Gluten is a protein that can cause an auto-immune challenge. But gluten is also glue that can plug up the intestines not to absorb minerals. So we're talking about a double-edged sword right now."
Conflicting claims
Celebrities like Gwyneth Paltrow and Victoria Beckham have helped popularize a gluten-free lifestyle, claiming it boosts energy and helps you lose weight. Eliminating gluten has been touted, too, for relieving symptoms of lupus, rheumatoid arthritis and other inflammatory diseases.
A recent commentary in the Annals of Internal Medicine notes however that there's no scientific support to these claims and warns that cutting gluten out of your diet could lead to too little fiber and adversely affect your health.
With celiac you can't take chances
For Linda Moore, even a trace of gluten is too much.

"If it's celiac it's different. I have a friend whose daughter has it and she is so sensitive that even like the tiniest speck, she is just in agony. I am not that sensitive, but I can always tell when I've been glutined."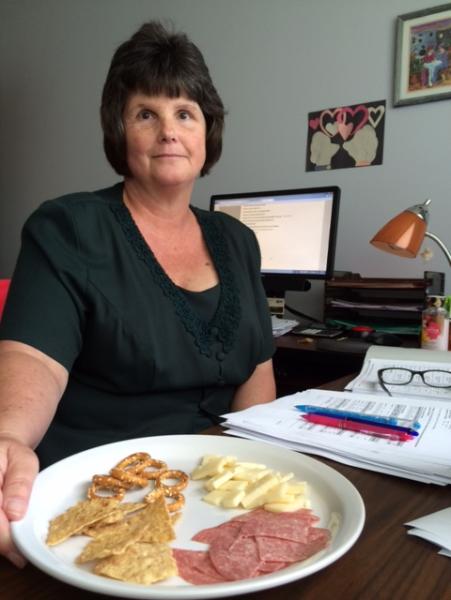 She reads labels very carefully, and the Food Allergen Labeling and Consumer Protection Act that became law the same year she was diagnosed has helped somewhat because wheat, one of the top eight allergens, must be listed.
Gluten in hiding
But as grocer Abe Nabors knows, wheat isn't the sole source of gluten.
"Unfortunately it's in a lot of foods. It's in a lot of your condiments such as ketchup, mustard. There's in lots of vinegars. Any product that uses some vinegars might contain it as well. It can come from a very small variety of plants but can end up in a very wide variety of products."
Linda Moore knows that now, but had to find out the hard way.
"You wouldn't think about it, but Twizzler's licorice has wheat in it. Soy sauce has wheat in it. Shredded cheese in the grocery.

"You have to look because they put some substance in there to keep it from sticking. And it can be cellulose. It can be wheat. You have to look at your vitamins to see what's in there. Pretty much everything that you put in your mouth, you better read the ingredients. And luckily I think it's with the government standards, the labeling is so much better than it used to be."
Even meat might have wheat
For lunch toda,y Linda's having salami. That shouldn't be a problem we assume.
"Well, you would think that. Actually I watched a documentary on how they do lunch meats and there is flour.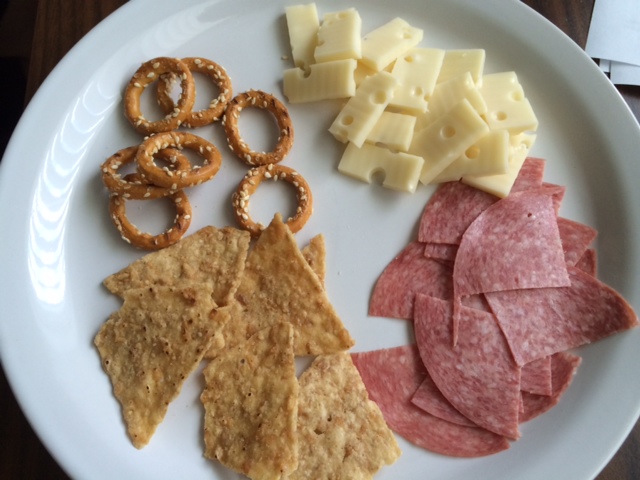 I actually watched them dumping the flour in it to do their genoa salami."
She inquired at the deli to ensure her salami was safe and sometimes calls manufacturers.
Just a trace is all the FDA will allow
Even foods labeled gluten-free won't be guaranteed safe for celiac suffers until compliance with new FDA regulations is required starting next month.
The new rule allows only 20 parts per million of gluten in the labeled ingredients.
Grocer Abe Nabors, an early adopter of what he calls the "gluten-free transition" has had a gluten-free section at Mustard Seed for 10 years, but now that there's an official federal definition his customers will have less cause to worry.
"Imagine not having pancakes in 10 years and taking that first bite. It's something special."
Safer to be skeptical
But celiac sufferer Linda Moore remains skeptical of the processed, packaged products, because gluten-free doesn't mean low-fat, low sugar, low-sodium or low-calorie.
"I personally find the whole going gluten-free weight-loss thing kind of ridiculous. If, for example, you're using gluten-free pancake mix like Bisquick, which has an all-purpose baking mix, it makes tremendously delicious waffles and pancakes. Look at the calories in it, because you're going to have to have something extra in there to bind all those different flours. So it's going to have more oil in it, or more butter in it, or more something in it that's usually going to make the calories count higher."

Actually Bisquick's gluten-free baking mix has fewer calories than its regular mix, but it has three times as much sugar and none of the iron, folic acid and B vitamins in the original version.
Less worry with whole foods
Dr. DeMaria says there's a better way.
"Focus on food that does not have gluten in it versus going down the aisle and looking at gluten-free products."
And that's this week's Quick Bite. Next week we visit Cleveland's Botanical Gardens with Spice of Life Catering's Ben Bebenroth.