Terry Pluto believes the essay was sincere. He also believes Northeast Ohioans get it.
"It's hard to explain unless you're from here. And I'm sure the people in Miami go, 'You cannot be serious about moving back to Cleveland or Northeast Ohio.' You're only serious if this is where you're from."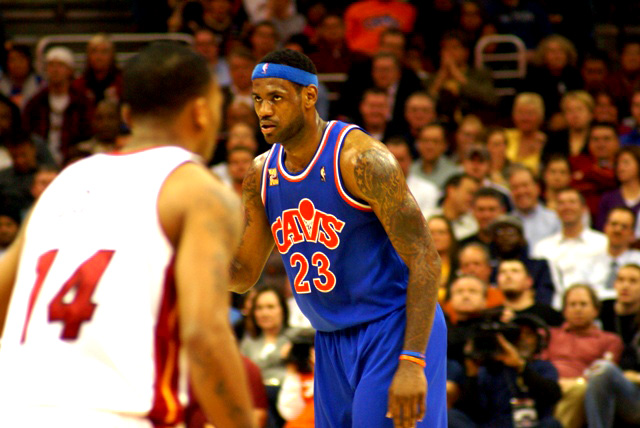 A new agent who 'gets it'
Pluto says the decision to return sprang from a convergence of circumstances, including a change of agents. In 2010, Leon Rose was James' agent, and his cousin, Maverick Carter, was among those pushing James to take his talents to South Beach.
"Leon Rose is not from here. These guys and I sense the Nike people were trying to push him out of Cleveland. Get him somewhere bigger market."
But his agent is now Rich Paul, a Cleveland Benedictine graduate. "And Rich brought in a guy named Mark Termini to do the contracts. He's an older guy. I've known Mark for 30 years, Cleveland Holy Name. These guys get it. So they're trying to figure out, 'How can we make this happen and does it make sense.'"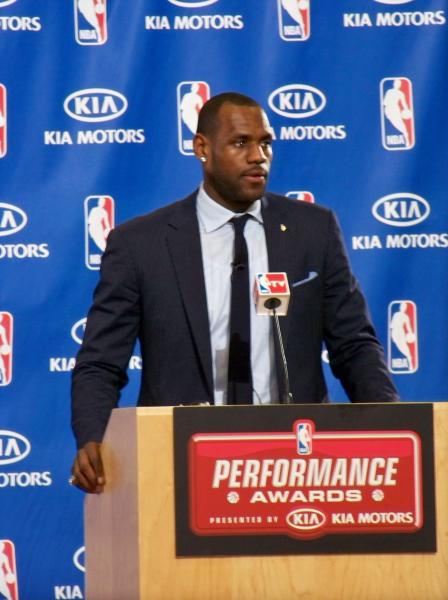 Why sign a two-year deal?
Pluto says the only way to make it make sense was a two-year contract, one of which is at James' option.
"LeBron makes a minimum of $50 million a year in off-the-court endorsements, sometimes as much as $80 million. But LeBron, for a variety of salary-cap reasons has never been the highest paid player on his team. So they were determined on year-to-year basis to have the highest contract."
The NBA will have a new TV contract in 2016. And "generally what do they bring in? More money than the current contract. So the more money that comes in, that creates a bigger salary cap, which creates then a higher salary contract. The point being this: They want to be in a position two years from now where they can start from scratch and get the highest possible contract when he would be at the age of 31."
In Cleveland for the long haul?
But Pluto would be shocked if LeBron left early.
"I don't' think LeBron is coming here for one and done. When you read his essay, you can tell he knows its going to be more of a struggle."
That's because, unlike some zealous sports commentators and fans, Pluto says LeBron James knows the Cavs will take time. And it's time he's willing to invest because he genuinely feels, "If he can win one in northeast Ohio, it's like worth 10 somewhere else. Remember who matters to him: The people here. I think he discovered that."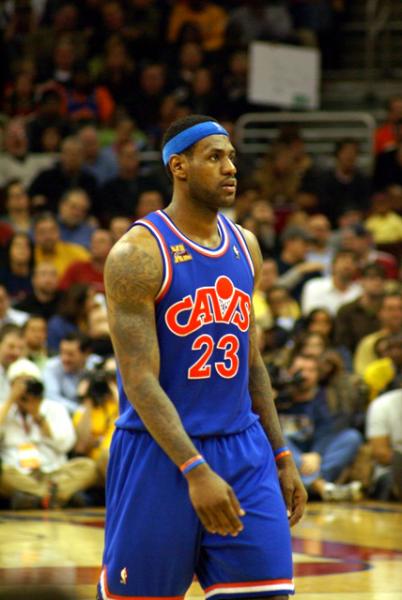 "I think he's just grown up"
"If he wanted to win now," Pluto says, "He could have gone to Chicago, and you could just write them into the finals, right now." Ditto with the Clippers because both teams are "just one superstar away from being in the finals and probably winning a title."
Instead, he opted for "a rookie coach, a rookie general manager with a team that's had the worst record in the NBA the last four years."
But that challenge, says Pluto, has its own kind of charm.
"I think, too, it will be fun to watch him kind of try to coach these younger guys. For so many years he was always the youngest." But, with 11 years in the league, he's now the mature one. And "I think he realizes, 'I'm going to be part of this process of building.'"
"Meanwhile, it's transformed everything. The games are going to be worth watching now."
Other options:

MP3 Download
(5:32)