A look at the plan developed by New York landscape architect James Corner shows the 10 acres of concrete now bisected by Ontario and Superior transformed into paths weaving through green. The Soldiers' and Sailors' monument would stand as it has for decades on the northeast corner, but the plan adds a splash fountain and café. The south side of the square becomes an event lawn with sloping hills. And part it would be called the "Cleveland Foundation Centennial Plaza."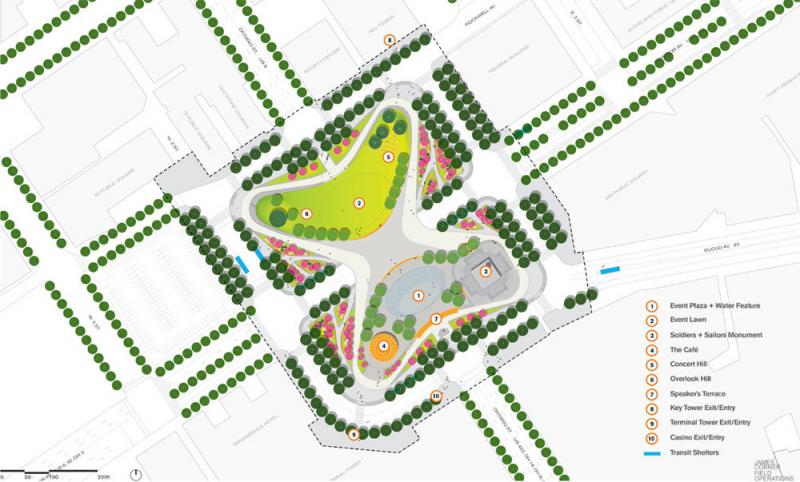 The head of the foundation, Ronn Richard, says the $8 million commitment is part of the foundation's bigger commitment over its 100 years.
"There are so many dots being put in the map in Cleveland and pretty soon they're just all going to connect themselves. For us, we have a deep interest in providing public access to great public spaces. That's why we've done the work we've done up at greater University Circle, that's why we're interested in Public Square and many other great areas of the city and county."
In all, the project is expected to cost about $30 million and where the rest is coming from isn't yet clear.
The project also will cost Cleveland two blocks of vehicle traffic on one of its busiest downtown streets – Ontario. Superior, which cuts east and west, could still accommodate traffic, but planners hope to make that buses only.