Loading...


Education



Tuesday, July 15, 2014




Ohio education dept. is investigating a charter school after complaints




Former teachers told state school board that the school had cheating, sexual misconduct and other problems




by WKSU's LYNDSEY SCHLEY



Reporter
Lyndsey Schley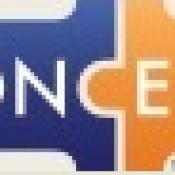 The Ohio Board of Education is now investigating a Dayton charter school ran by Concept Schools.
Courtesy of Concept Schools
Download (WKSU Only)
In The Region:
The Ohio Department of Education is investigating a charter school after four former teachers said they witnessed test cheating, sexual misconduct, attendance tampering and other issues. The department's John Charlton says it is investigating the Horizon Science Academy Dayton High School where the teachers taught. It is one of 19 schools in Ohio run by Concept Schools, which is under investigation by the FBI and FCC. The former teachers voiced their complaints at this week's Ohio Board of Education meeting.
"If we find that there's a legitimate reason, we would invalidate the test results," Charlton says. "
Here is the complete statement from Concept Schools on the allegations:

"Like any public charter school, we are accountable to the families we serve. As part of that, we prioritize ensuring a school environment that is safe, professional and one that supports students, faculty and staff. As we have said in the past, our aim is to prepare every one of our students for success. In partnership with parents and the community, we see ourselves as part of the solution to delivering high-quality, STEM-focused education. The achievements of our students speak to that commitment. As we move forward, we continue to maintain the highest standards of excellence for our students, our faculty and ourselves."
In some cases we would issue a breech form and have students retake sections of those tests if it's necessary. So there is policies and procedures in place when it comes to test violations that we follow and investigate and, like I said, we take that very seriously."
Responding to the charges, Concept Schools said it provides quality science, technology, engineering and math-based education.
---
---
---
Stories with Recent Comments