Loading...



From WKYC.COM / TV 3
Get the latest school closings and delays


Funding for WKSU is made possible in part through support from the following businesses and organizations.
---
For more information on how your company or organization can support WKSU, download the WKSU Media Kit.

(WKSU Media Kit


)
---

Government and Politics



Tuesday, July 22, 2014




Auditor candidate Carney calls for charter school investigation




A state audit is already underway, but Democrat Carney wants a full investigation into Horizon charter schools




by WKSU's STATEHOUSE CORRESPONDENT JO INGLES



Reporter
Jo Ingles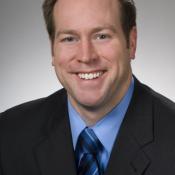 Ohio Representative John Patrick Carney is the Democratic candidate for Ohio Auditor. He's calling for an investigation into Horizon charter schools.
Courtesy of Carney
Download (WKSU Only)
In The Region:
The Horizon Academy in Dayton is being investigated for possible wrongdoing involving test cheating and misspending. Republican Ohio Auditor Dave Yost last week launched a special state audit into that school and others, saying he's concerned about allegations brought forward by the Ohio Education Association, the state's largest teacher union. The Democrat running against Yost this fall, State Representative John Patrick Carney, says he thinks the charter schools need to be fully investigated.
---
---