Loading...


Ohio



Tuesday, July 22, 2014




Liberal group says changes in Ohio welfare changes do little for poor people




Group says enrollment in public assistance programs is decreasing while poverty remains high




by WKSU's LYNDSEY SCHLEY



Reporter
Lyndsey Schley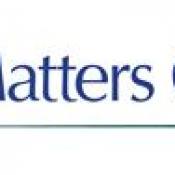 Policy Matters Ohio issued a report that says state policy focuses on reducing public assistance while poverty in the state remains high.
Courtesy of Policy Matters Ohio
Download (WKSU Only)
In The Region:
In a report released this week, a liberal think tank says changes in the most recent state budget are making it harder for low-income Ohioans to qualify for public assistance. Wendy Patton of Policy Matters Ohio says the changes focus mostly on getting people jobs, but those jobs do not always pay enough to live on. She says the state's main public assistance program, Ohio Works First, saw an enrollment drop of nearly 50 percent from 2011 to May of this year. Patton says the top reason people dropped out was because they could not reach the work requirement of 30 hours a week.
"They may have children," Patton says. "Their babysitter may not come. There may not be transportation or ways for the family to get to the work activity site. There's lots of barriers and lots of ways families can trip and fall in trying to meet the requirements."
Patton says the percentage of Ohioans living in deep poverty, making less than half of the poverty level, increased to 7.6 percent in 2012, up 3 percentage points from 2000.
---
---
---
Stories with Recent Comments