Loading...


Courts and Crime



Friday, July 25, 2014




Summit prosecutors ask for judge's removal in death penalty case




Prosecutor say Judge Mary Margaret Rowlands asked for them not to seek the death penalty for the quadruple murder




by WKSU's LYNDSEY SCHLEY



Reporter
Lyndsey Schley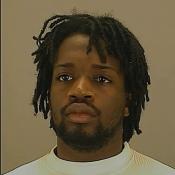 Prosecutors are asking that the judge be removed in the trial of Deshanon Haywood of Akron for her bias against the death penalty.
Courtesy of Summit County Sheriff
Download (WKSU Only)
In The Region:
Summit County Prosecutors are asking that a judge be removed from a quadruple murder case because she is biased against the death penalty. Prosecutors have asked that Summit County Common Pleas Judge Mary Margaret Rowlands be removed from the aggravated murder trial of Deshanon Haywood of Akron. They say she called a prosecutor's office supervisor and asked him not to seek the death penalty. J. Dean Carro, Professor Emeritus at the University of Akron Law School, says asking to remove a judge from a case is unusual.
"So, when you think about that, there's a high burden on the government to show the judge is manifesting a lack of impartiality," Carro says. "It's a very difficult burden and we're asking for a quick decision."
Carro says the Ohio Supreme will have to decide on the issue. There is no timeline for that decision, but Carro says it is important that it happens quickly.

Judge Rowlands issued an 85-page page filing to the Supreme Court in which she claimed she never asked prosecutors to take the death penalty off the table.
---
---
---
Stories with Recent Comments