In just one suburban community, police and emergency medical squads say they're getting more than one overdose emergency call a day. Nearby Akron and Canton, and northeast Ohio's other larger cities are getting them more frequently. And officers say the pace is increasing.
Depths of addiction
Summit County's Addiction Crisis Center counselors think some dangerous heroin is out there, bringing a double risk: (1) from its potential to be lethal; and (2) from the surprising way hardcore addicts can react to it.

"If a buddy of mine told me, 'Hey, there's a batch going around that makes people overdose, that's the stuff I want. That's the good stuff," says Chris, who survived an overdose and is eight months "clean." He has a job and a new future, but he says that's the way it is for addicts --and was for him.

"When getting high is all there is, the biggest high is all you want, no matter the consequences."

Back from death
And for Chris those consequences were life changing. "They thought I was gonna die -- blood coming out of everyplace it ought not to be coming out of. And my body was just shutting down on me. They just flushed me with fluids. They said that was all they could do. If that didn't bring me out of it nothing will."

Marsha,who's been drug free for most of a year, survived an overdose, too. But she says her brush with death came after a long interval of staying clean. She slipped when she decided to have some beers and didn't imagine their effect. "On July 3rd of last year, I went out with friends, and I blacked out on alcohol. When I came to, the ambulance guy told me I overdosed. And I said, 'On what, alcohol?' He said, 'No, on heroin.' I said, 'I don't do heroin any more.' He said, 'Yeah, you do. And you died and we had to bring you back.'"

A start with pain killers
Chris and Marsha started on the road to heroin addiction and near fatal overdoes the same way, with pain killers. Marsha had problem headaches.
"And then I saw that I could go to a certain doctor ... and I got provided large amounts of pills. I didn't think I had a problem because I was prescribed, I was doing it legally."
Christopher Richardson says that's the usual story. He's program manager at the Summit County Drug Crisis Center. And he says pain killer addictin may be a key driver of the current heroin spike.
"We have never seen an epidemic of this magnitude where so many people are dependent not only on heroin, but also on prescription opioids."
Health care changes may have contributed
The director of the Summit County Alcohol, Drug Addiction and Mental Health Services Board, Jerry Craig,
says that may have its origins in two big health-care changes that began 15 years ago. The first was a well-meaning shift that had to do with pain and pain killers.

"Historically studies have shown that pain was under-treated. And so there has been a real emphasis on making sure that pain is the fifth vital sign.
That, Craig says, can lead to the aggressive prescribing of pain medication.

The second fundamental change had to do with advertising. "The United States is one of two countries in the world that allow direct marketing of pharmaceuticals to the public. So, on television you see, 'Ask your doctor for such-and-such medications."
Wide-ranging response
There's a new, multi-faceted campaign around northeast Ohio aimed at raising awareness of these and other root causes of addiction. Some of what's being done, and coordinated through the ADM Board includes media blitzes:
Last month the city of Akron launched a broadcast, print and billboard anti-drug campaign.
Schools in Cuyahoga Falls are teaching kids the science of how drugs capture and kill victims.
And then there are small programs and what Jerry Craig calls "just creative" ideas, like this one for helping to get unused, often forgotten prescription drugs out of old medicine cabinets and trash cans, where they can be found by the wrong hands.

Redefining the police role
Vince Morber, Barberton's police chief, is reaching out to funeral homes.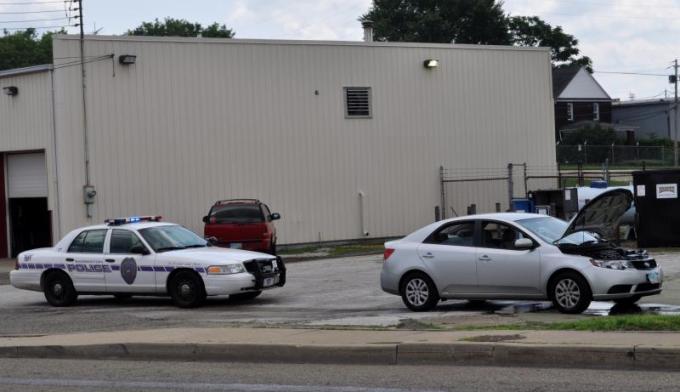 When grandma dies, he says, "Bring her dress and her medications. End of life, often they have extra medications lying around."
All these efforts are aimed at stemming the tide of addiction in Ohio.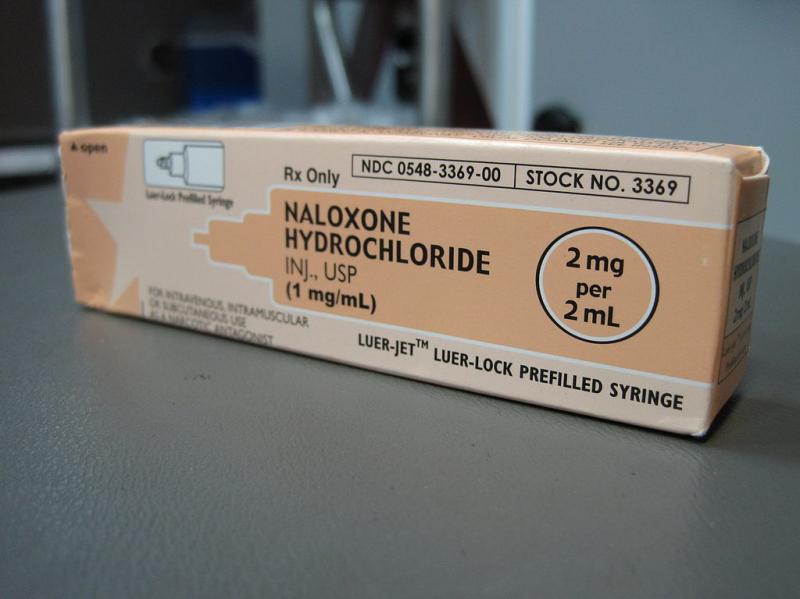 Meanwhile, area first responders are deploying new life-saving technologies. One device injects naloxone, a drug that keeps overdose victims breathing by counteracting the lung paralyzing effects of heroin.
That's because, unless and until the prevention efforts solidly take hold, emergency officials expect the overdose calls to keep coming, day after day.